This is long but there is a method to this madness, or is there?!
Well here she is again, caught red pawed! Heard a scuffle in the bathroom and what did I see..............
So I decided to investigate. Gets herself enough toilet paper..........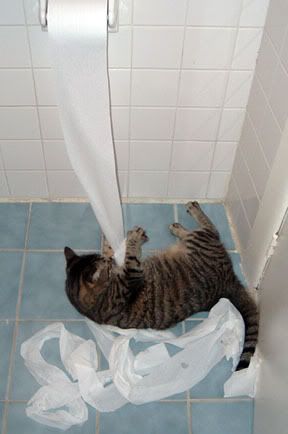 Then decides to clean herself in it.....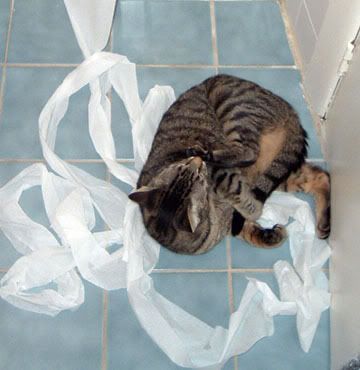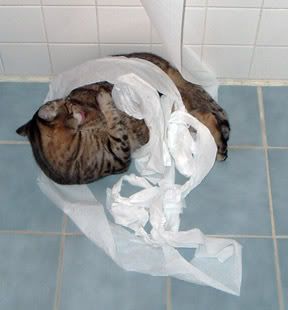 All clean. "Hi mom, didn't know you were there!"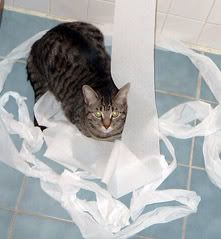 "I'm not done yet.........."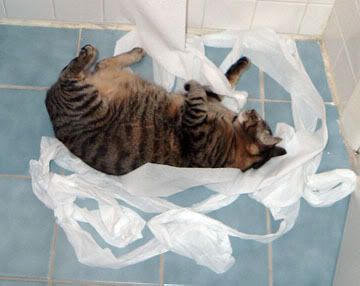 "Get some more here..."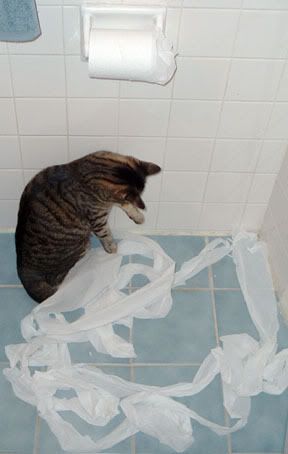 "Hey, it broke!"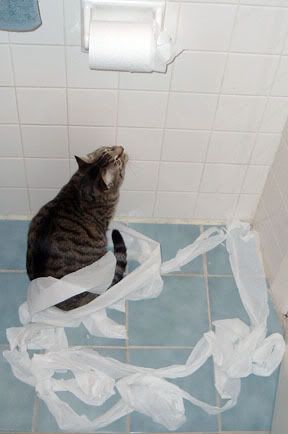 Thats when I decided to clean it up, yet she wasn't done still!