I'm on the sofa and as usual covered in cats. Well, all two of them! Those are my legs under a blanket under Fred and Nermal. I'm now twisted in an awkward position, writing on my laptop, as I don't want to disturb them.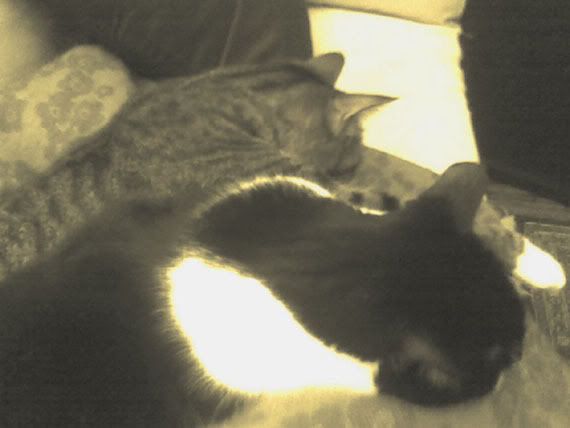 Luckily I have my camera phone handy
Here's another a few minutes later. Fred is now curled up like a little baby. I couldn't get a better angle as I'm pinned to the couch.
[IMG]
[/IMG]
That's the back of my thigh that he's curled up against (no! I'm not wearing wierd flowered wool pants. That's a blanket!).
The cuteness just doesn't stop! Here's Nermal a few minutes later! He's snuggled into his brother's back.
[IMG]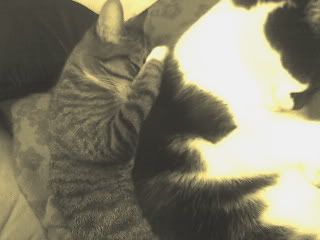 [/IMG]
Do you see why I can't move and am developing a sore neck and arm?!