Heidi is the BIGGEST SWEETIE of all.. I have fostered her for over a year now- originally I rescued her from a feral colony as a kitten then adopted her out TWICE but both times, she was returned to me. I got Heidi Dec of 2005 and am still working on getting her to lose weight...
She's so shy (took me a month before she'd stay when I came into the bedroom and not go hide under the bed!) but sooooo affectionate! She LOVES being with me and always have to be right next to me so I hang out a lot in the bedroom now. She refuses to come out of the bedroom because of another cat- Pepper. That's another story!
Anyway, here she is!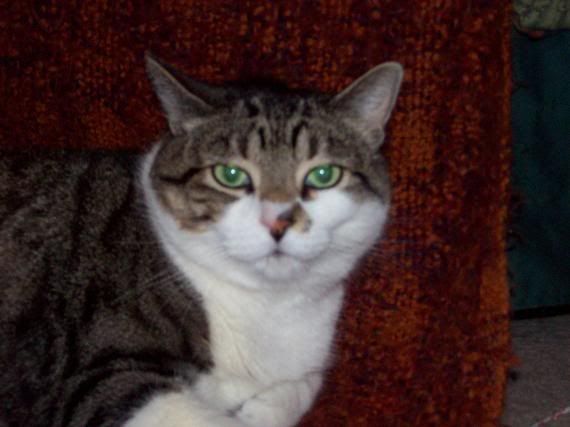 She just MELTS whenever I pet her- she starts PURRING like MAD...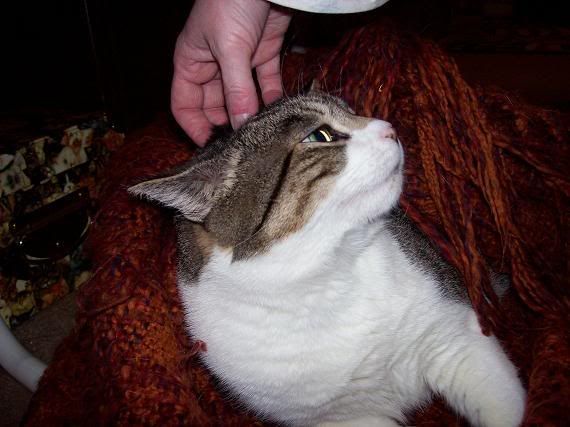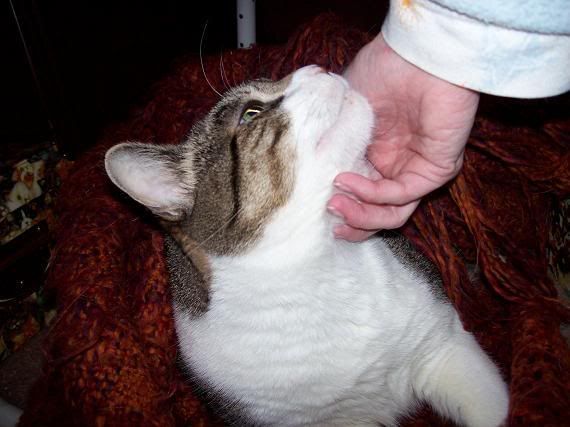 She feels really comfortable with Tango as you can see! This was the FIRST time I've seen any cats try to play with Heidi so I was THRILLED!!
Ignore the MESS on the carpet! I was working on scrapbooks..
Where are you?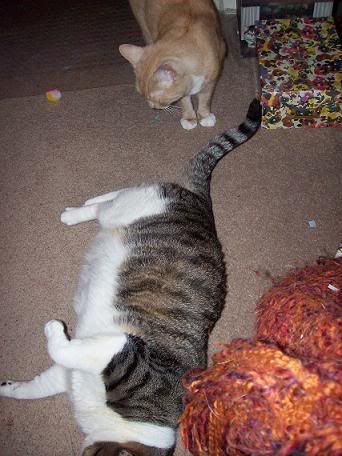 Hey STUD!! Look at my beautiful belly....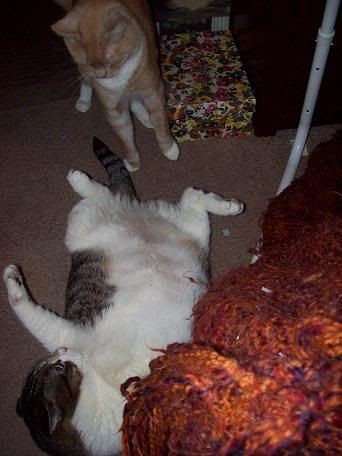 Don't go! I want to play..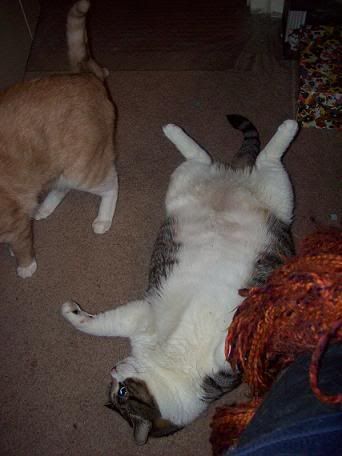 Come on!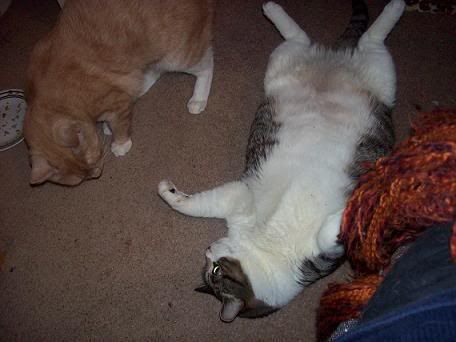 Are you sure you wanna do this??