Buddy is a littermate of Spike (I raised them both from 3 weeks old and they think I am their mom!).. He has many wonderful quirks that I LOVE..
Buddy is the alpha of the gang and he likes to have HIS space. Often he'd be on me (he loves to snuggle with me or ride around on my shoulders/back) and if another cat tries to snuggle up with me and is too close to him, he will bop them until they back off or he gets disgruntled and leaves for a while but he always come back!
He also will not allow any other cats to ride around on my back/shoulders. Tango have tried to ride on me and whenever Buddy sees this, he always jump on my back then proceed to bop and wrestle with Tango on my back until Tango gets off. Imagine having 2 cats wrestle on your back?! YIKES! It can get really dangerous!! LOL..
He also gets all excited whenever I open/close the dvd player as you can see..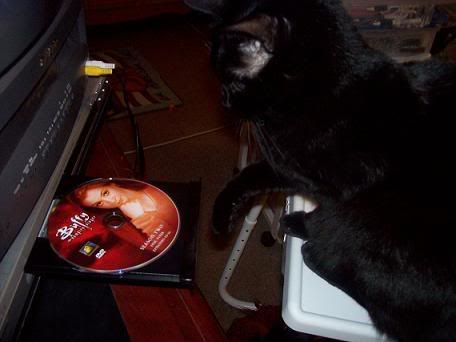 I have to watch him like an eagle doing this because several times he actually caught the disk before it closed all the way and it got jammed in the dvd player. Luckily, no damage so far..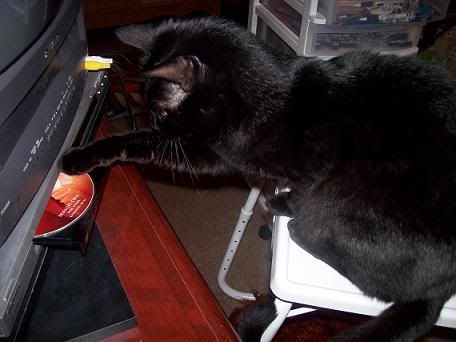 For some reason he LIKES shoes!! I was babysitting some kids for a friend and he went crazy over their shoes!!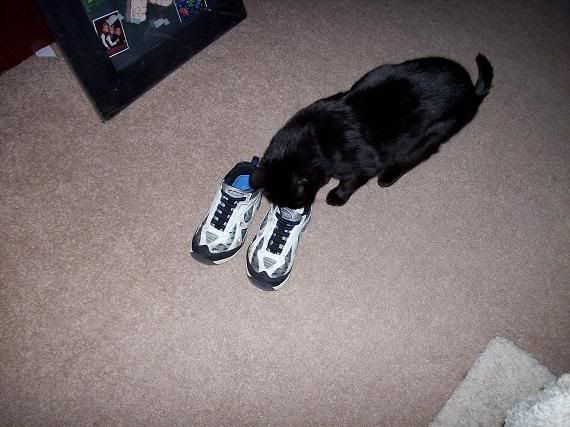 He is closest with Spike (littermate) and often would groom him and wrestle with him.
Buddy relaxing alone before Spikey comes by..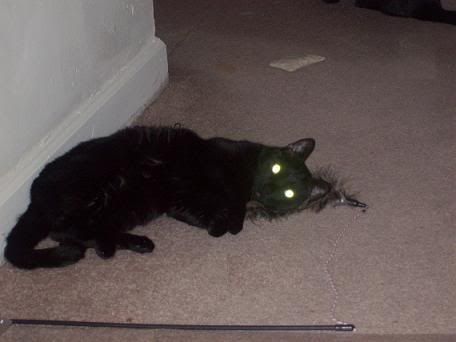 Wrestle-a-thon is on!