Tango is the most mischievous of all and often will annoy the other cats so much they'd swat and bop at him and hiss until he backs off.
He'd then turn and trot off with his tail waving proudly acting like he did nothing wrong!
Here he is bugging Buddy boy- Buddy is the "cranky" cat and often Tango would start bugging him until Buddy starts bopping him like mad then often Buddy would give up and run off..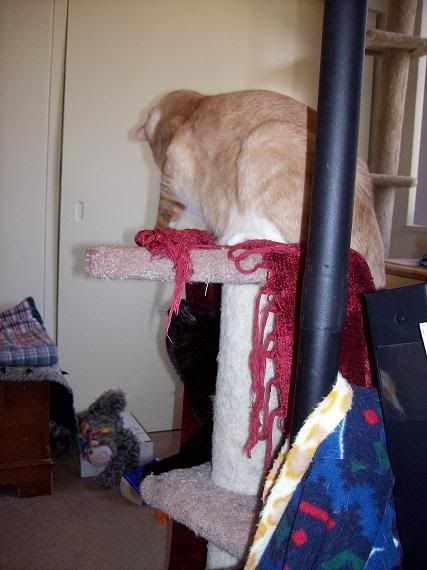 Tango! Don't you MESS with me! I MEAN IT...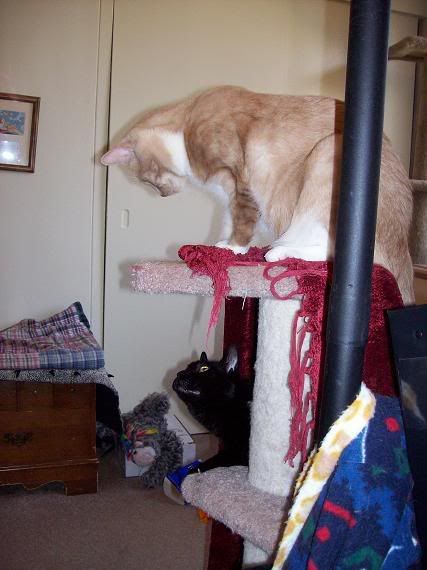 Buddy jumping off disgruntled..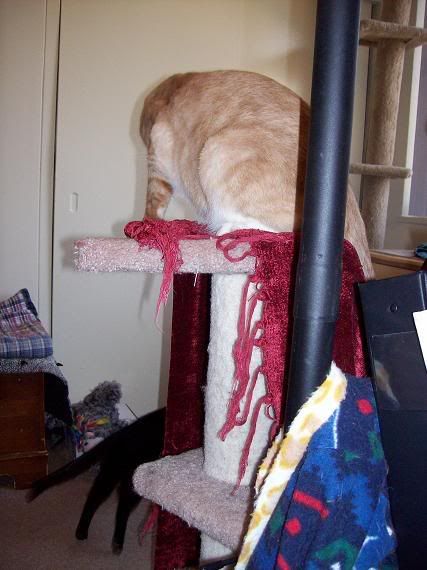 Zebra is the only one who seems to like wrestling with Tango so they have a BLAST wrestling..
Often Tango would start it by jumping on Zebra startling her then..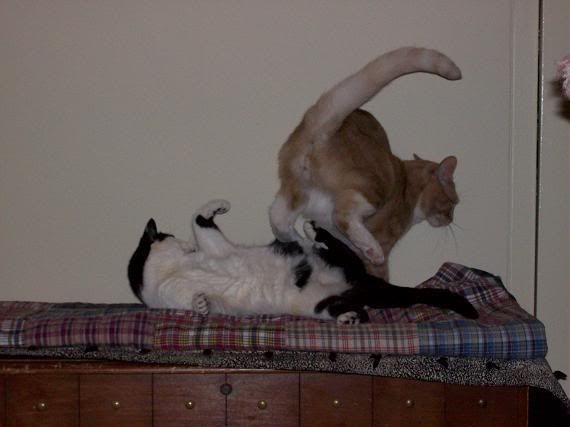 Pull her down...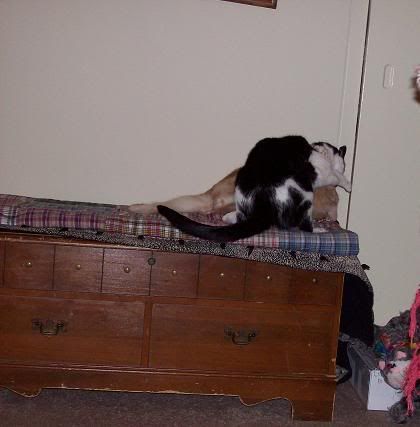 Get her neck...