Ok the kittens love it and I got it in pieces for 2.00 at the DI all I had to do was get screws and I mounted it to the wall. Ok the BF did it but I got to admit he is great being a cat lover like me. They like it but wow it took a few min lol.
I need to touch it first.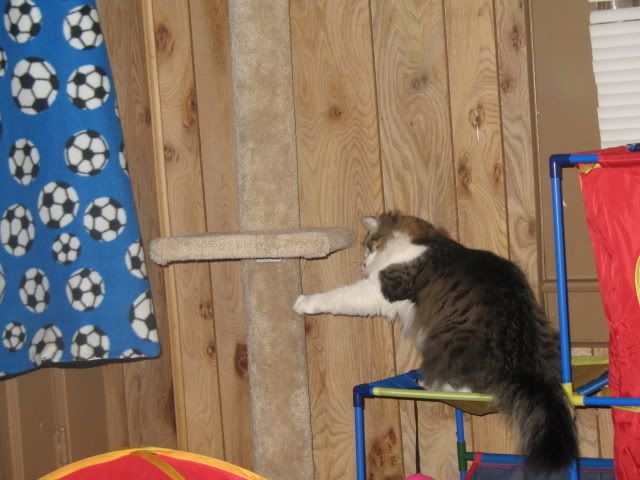 ok am over and scared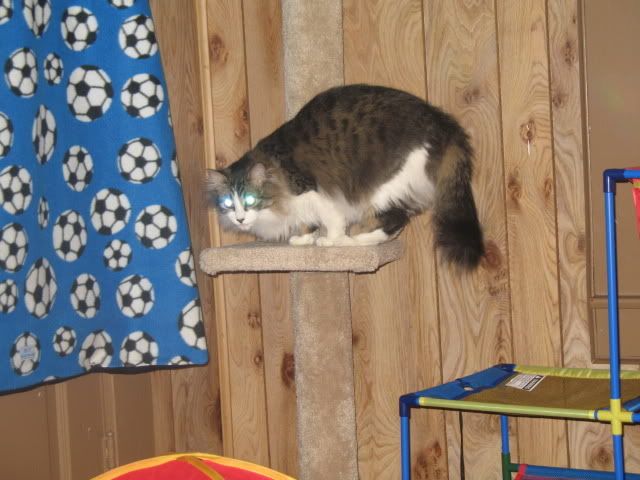 Taffy said hay if she is there so can I be LOL.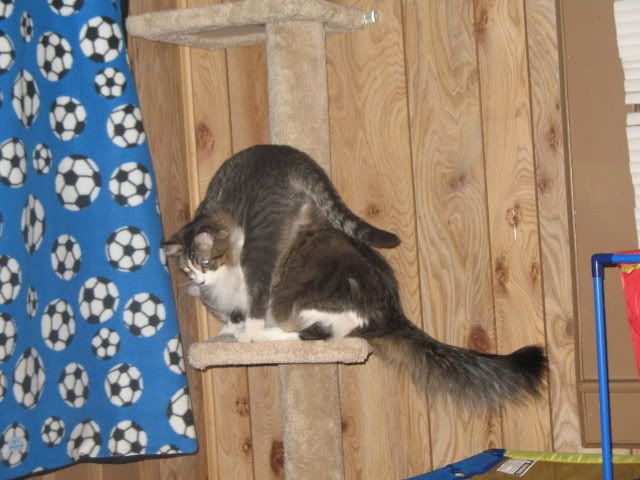 Sis dont leave ok there is something here I am scared oo just a pole LOL