Zebra is the oldest but DOES NOT ACT LIKE IT!!
She acts most like a kitten as you can see from these pictures. She just likes to chase her tail!
She'd start off grooming....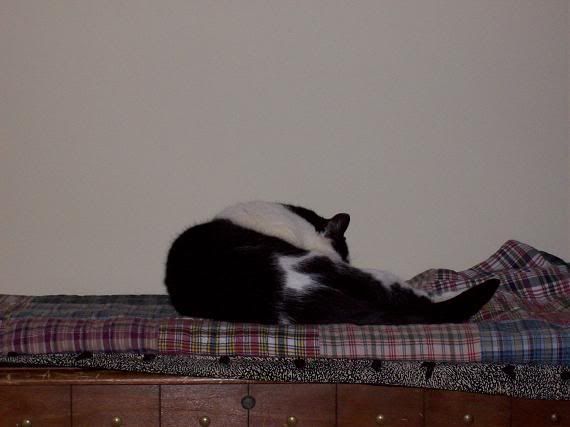 Then start looking for her tail..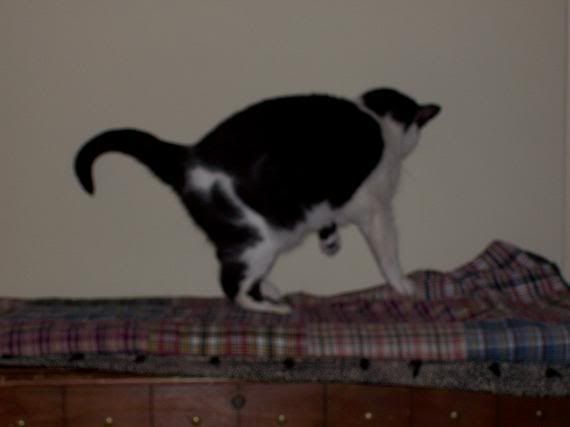 Looks like she may have found her tail!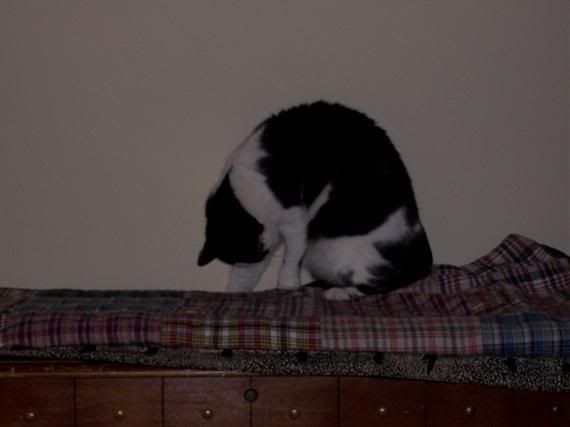 GOTCHA! She found her tail! (this is one of my FAVORITE pics of her)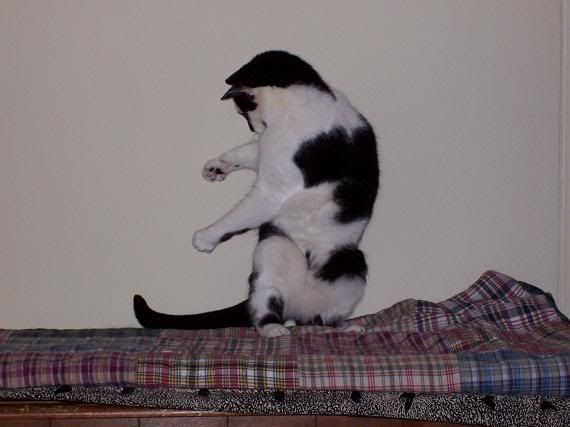 Lost her tail??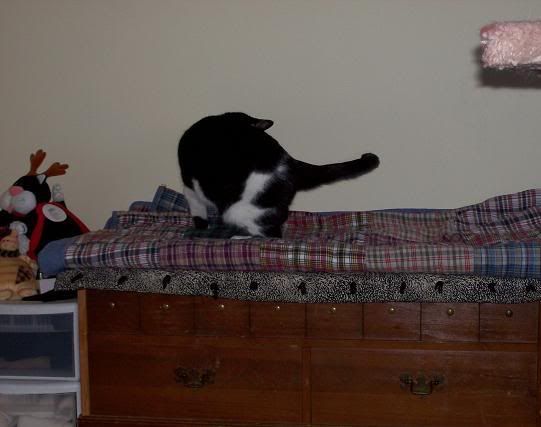 She sees her tail!