Here's SPIKEY!
The king surveying his domain....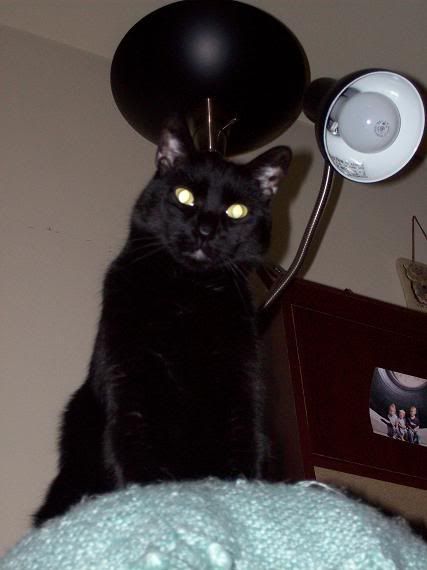 He ALWAYS get up there and try to walk on the railings! It always make me nervous cuz I worry about him falling but so far he has not...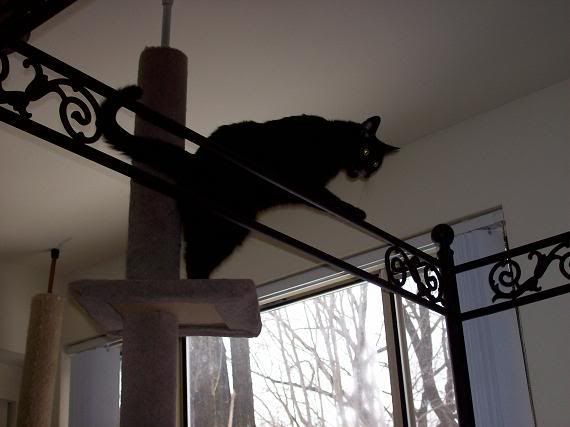 Holding on for DEAR LIFE!!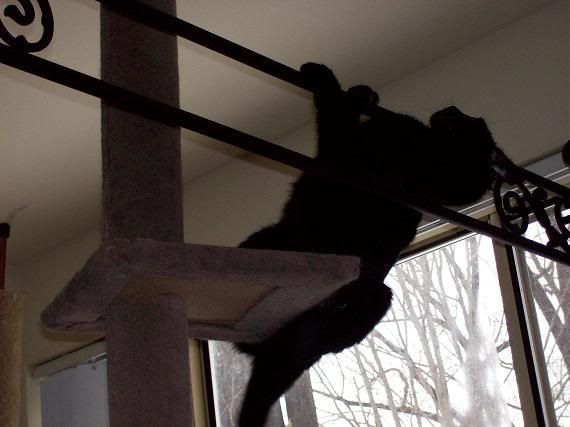 For some reason, he likes to swat at air through the railings as u can see.