Finally got some new pictures of my puppies.
Mia and Apollo.
Sleeping.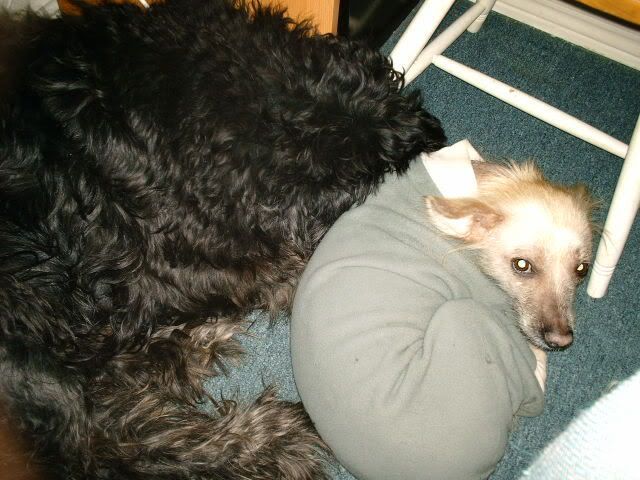 Heard a noise.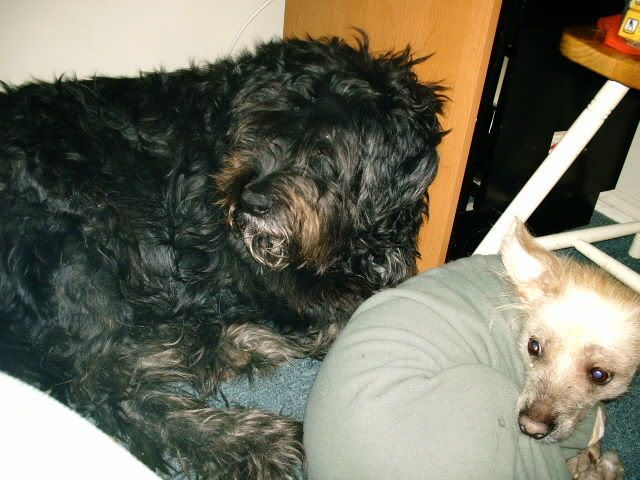 What do you want?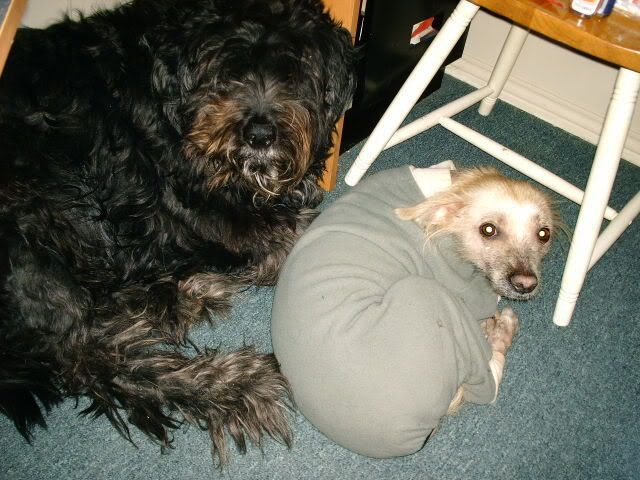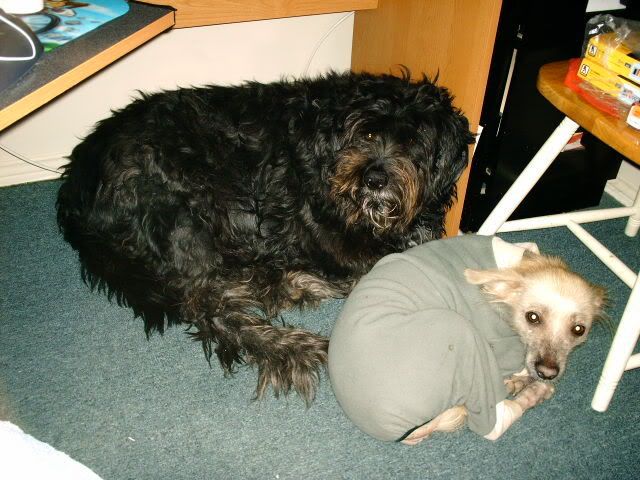 Not too bad for Apollo.. he was never socialized with dogs.. my fault. Now he and Mia get along awesomely. We've had Mia since August of 06. Apollo as a puppy in August 2001.
Hopefully by summer I can get them to play together.