Because of Tuxie's autoimmune problem, Ming Loy had to spend her first few months in the hospital.
She was thrown away, and we rescued her (and her sister) from euthanization just hours before the pound was going to put them down. They were named "Neuro" and "Logic" by the vet staff because they were both born with a neurological disorder. Their mom must have been ill while pregnant, because both of their brains were scarred. The result is a condition where their back legs don't work so well, they walk with their front legs rather stiff, and they shake when they get excited. Her older sister (Logic) doesn't have the conditions as bad as Ming Loy (formerly Neuro). But the result is so cute and comical - and it doesn't bother her in the least (although I'm sure she would prefer it if she could jump). We describe her as looking like a drunk with parkinson's disease - and that really fits the bill.
Baby Ming Loy: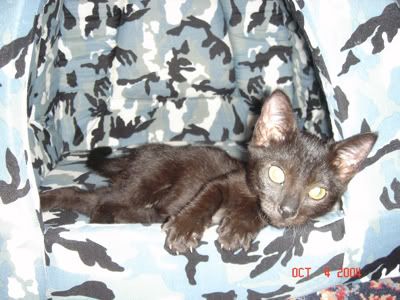 (Her head was so big, no wonder she fell over all the time!
)
Such a sweetie - because of her handicap, she flops over and spends a lot of time on her back. So naturally she liked to sleep on her back: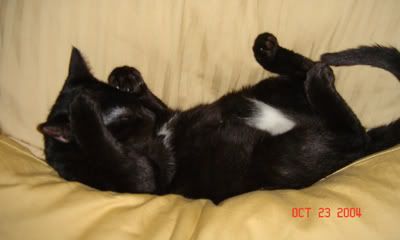 But it was so darn hard to get pics when she wasn't moving!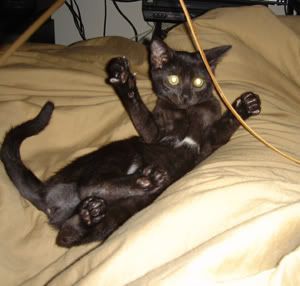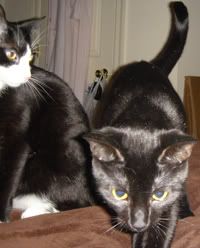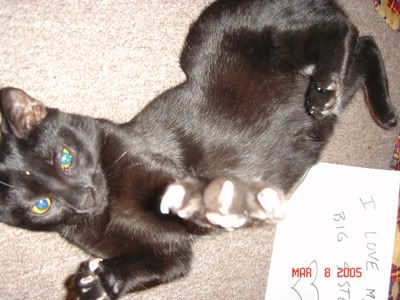 Grabbing the strap of the camera!
And typical Ming Loy - all grown up. She can now stretch while standing and not fall over every time - but she usually stretches lying down: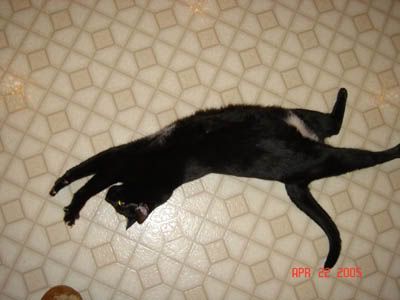 She's daddy's baby girl!
Laurie