Even though I was crying my eyes out, I loved seeing the pics of Davidson from baby kitty to baby boy. Appreciating that all our kitties are still with us, I was going back through our pics, watching them all grow up....
This is Flowerbelle.
...after two weeks in the hospital when first rescued: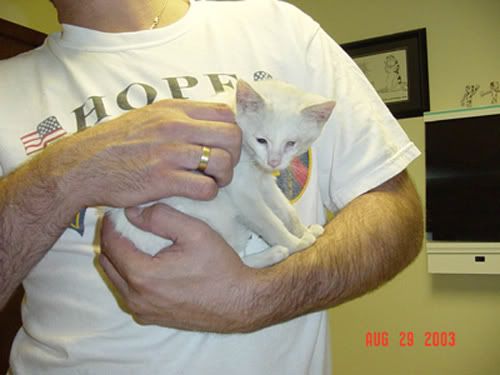 The angel who could pretty much only sleep to recover when she first came home: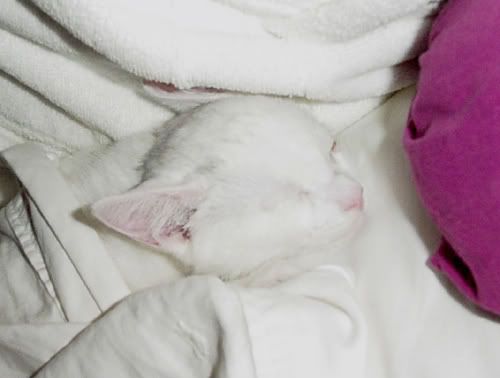 She discovered the toy box
: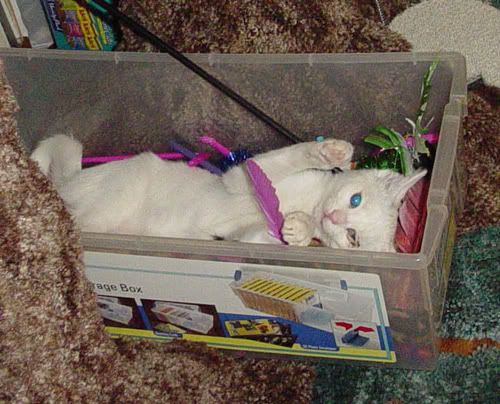 Had ongoing trouble with her eye and had to have a cyst removed: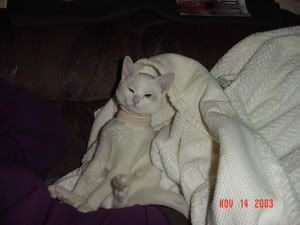 We finally had the eye removed and she became an INCREDIBLE bundle of energy!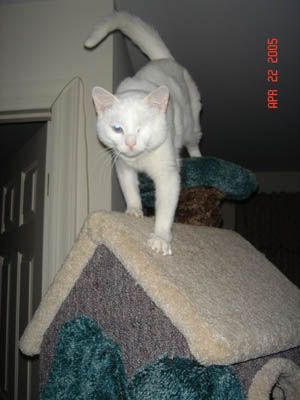 ...but she is deaf, so she always waves her paw around: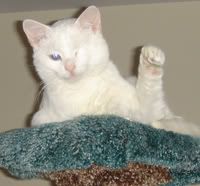 And she LOVES to tear paper (especially when she wants attention!):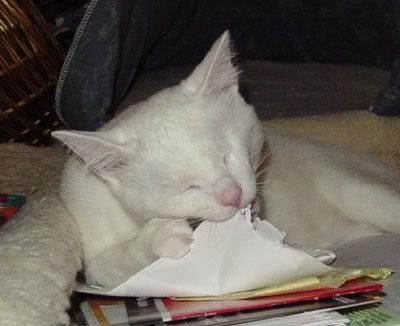 She took over the basket of the cat tree: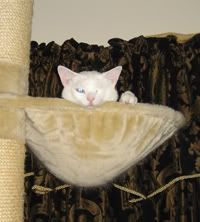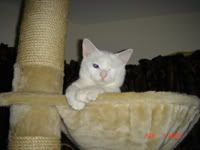 And LOVED - for the first time - the catnip she was given by our Secret Santa at Christmas:
... and though a crazy maniac - she still finds time to be the sweet angel we brought into our home: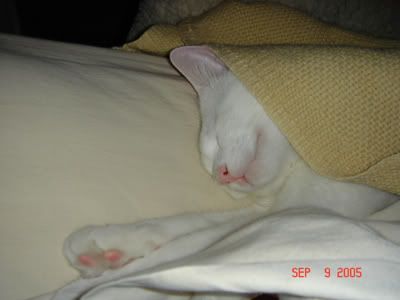 Laurie