Hey! I'm new here. I started up a thread in the pregnancy and kitten forum because I was worried the cat we were adopting might be pregnant, but our fears have been laid to rest.
Audrey came home with us last night. We'd originally planned to keep her in our bedroom for the first day or two so she wouldn't be freaked out by so many new things, but she demanded to be let out. She's very confident. Not standoffish at all.
This morning, when our alarm went off, she jumped onto the bed and snuggled down between us so we could pet her.
Since then, I've been throwing a small ball for her. Her foster mom taught her to play fetch. Her one unfortunate habit is that she drops the ball just far away enough that I keep needing to get out of my chair to pick it up.
And since I know that this is all you really want, here are a few photos: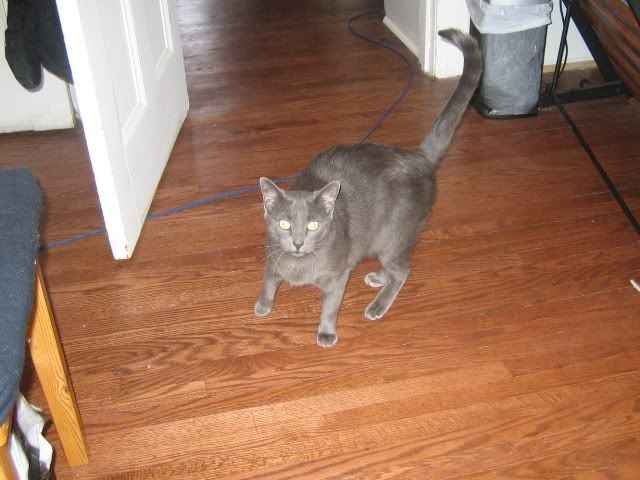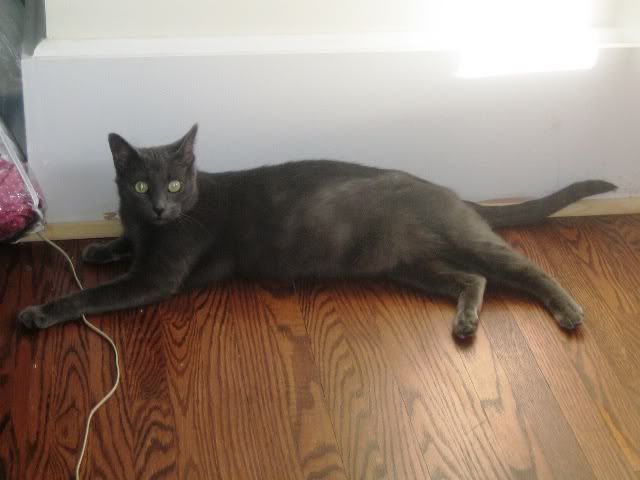 You can see that her fur is a little ratty. She had fleas before her foster mom took her in, and must be allergic to them. An entire patch of fur was missing originally, but it's grown in about halfway. We figure that with a high quality diet (probably Innova) we'll have her nice and shiny in no time.