Trent was laying in Earl's chair, looking gorgeous (I'm not biased, though
), so I took his picture.
Then Mojo hops up on the chair and decides she wants to be just like her big brother!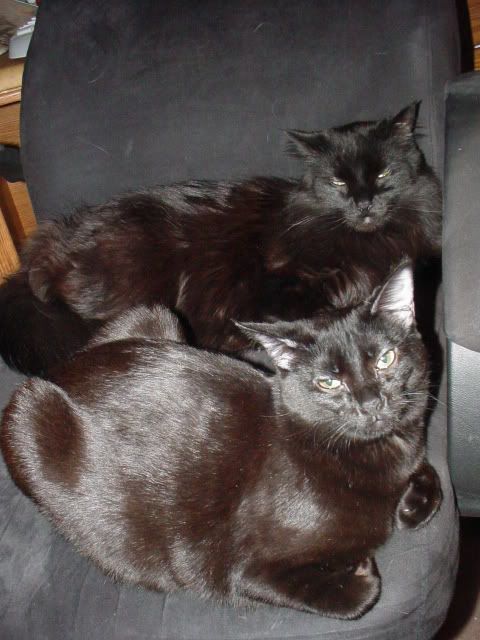 She's even got the ears down!
She just isn't as big or fluffy as Trent. Or a boy. But other than that....
(Don't let the angle fool you - she's really not even 1/2 of Trent's size, she was just closer to the camera.)
I just thought it was the cutest thing!