Hey everyone
,
It's been a while! I've been very busy with work and grad school, so I haven't had too much extra time to spend online these past few months. I'm between classes this week (the next one starts Monday) and I wanted to get back on here and reconnect with some old friends
.

I'd give an update on the kitties, only there isn't much to update y'all on. They're still sweet and funny as ever and Cosette is still absolutely daddy's little girl
.

Now, on to the big news: The thing that has REALLY eaten up my time has been house-hunting and then loan-preparing; as of last month, Bradley and I are first-time homeowners!!! We found this little 3BR/1BA (hey, we had to sacrifice something) house that needs a LOT of fixing up, but it is very inexpensive (only $50 more per month than we spend on rent! So we won't be "house poor"!) AND it sits on a very large lot. The plan is to live in this house for a couple of years, get some plans together, and then build our dream home on the lot behind us (his family's in the contracting business, so that won't be too expensive) and rent this house out for extra $$! It's really an investment property, so we're going to take full advantage of it.

Anyway, the house needs a LOT of work on it before we move in in early April. Last week we sanded and drywalled, this week we're priming and painting EVERYTHING, next week we install new windows throughout, and in the last week we sand & refinish the hardwood floors and tile the kitchen. THEN it'll be ready for us and the kits!

Here are some of the "before" pics of the house:

The archway as you're standing in the living room looking into the dining room (pre-paint job!)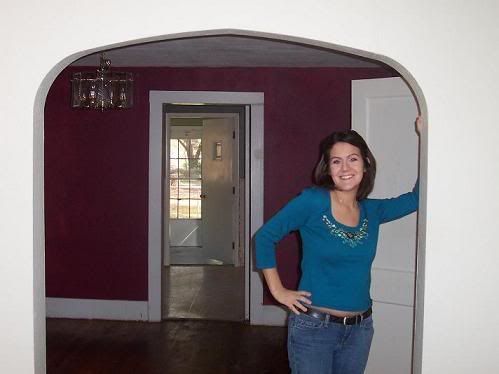 The big picture window in the living room. All of the windows are in poor condition (they're 57 years old!), so they're being replaced. But the cats are going to LOVE having such a large window to look out during the day!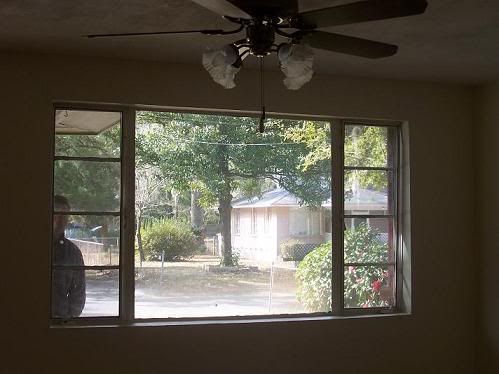 View of the kitchen. The backsplash/countertops are being replaced and the floor is being tiled, but we absolutely love the knotty pine cabinets- they're staying!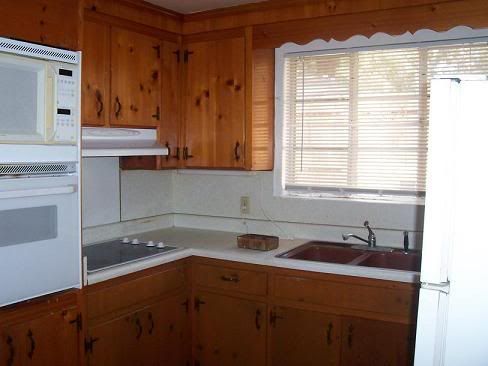 Bradley removed all of the old vents and they'll be replaced with new ones. This is the living room, which will soon be painted a really pretty sea blue color.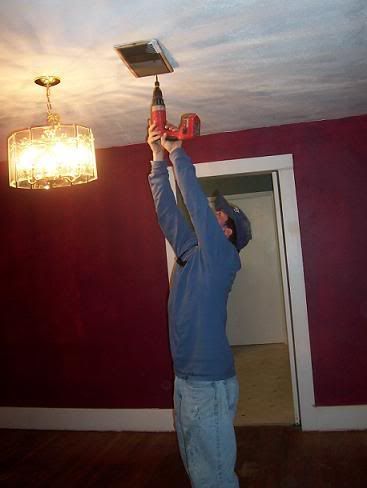 We took out the carpets in the bedrooms to find this gorgeous heart pine floor underneath!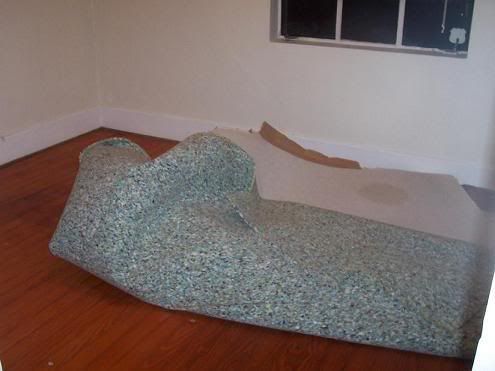 The bathroom- we really love the pink tiled floor!



I'll share more "during" and "after" photos (as well as some outroors shots!) as I get them uploaded. It's good to be back!