Imagine this late-night infomercial...
Every wonder whether there's a place to not only keep your clothes off the floor but maybe your cat from the floor so you aren't always tripping over him? Get the new kitty storage system! Holds standard clothes and your non-standard Bengals too. Only $9.95. (J/k).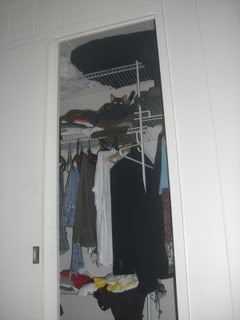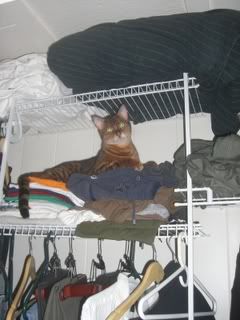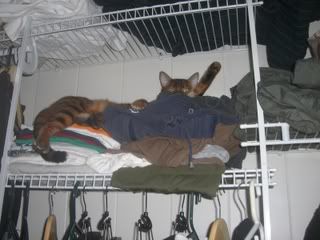 Act now, and we'll even throw in the kitty transporter for free--transport your favorite kitty to his new storage system in style! Here's how it works--simply insert kitty into the transporter...
And carry!