Hey, guys, just wanted to request some vibes prayers that this sweet boy joins our family and becomes my "nephew."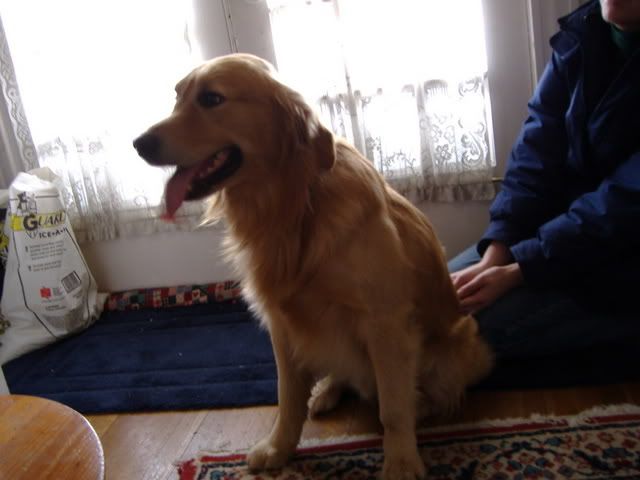 He's apparently been running loose in a local neighborhood for the past few weeks and no one has claimed him or seems to know where he came from. A person I know was finally able to catch him. He's young, already neutered, and seems to be in pretty decent shape except for some nasty abrasions around his neck and tail. He's now in the care of a rescue group who suspects he might have been chained outside and gotten the chain imbedded in his neck.
Here's the best news, though. I contacted my brother and SIL who have been thinking about adopted a young, male golden retriever and they brought the kids to meet this sweet boy today. It was love at first sight! So, they've put in an application to adopt him and if all goes well at the vet, and he's not microchipped, Carlos (as my niece has already named him) will be coming home tomorrow!
If he is microchipped the rescue will contact the owner and investigate whether this was a case of neglect and will go from there.
My brother, SIL and the kids have already fallen in love with Carlos, so please send vibes that he's able to join our family. Thanks!