Hi, i posted a thread earlyer today about Tigger being put to sleep.

Well he's gone now, theres a massive hole in my heart where he was kept.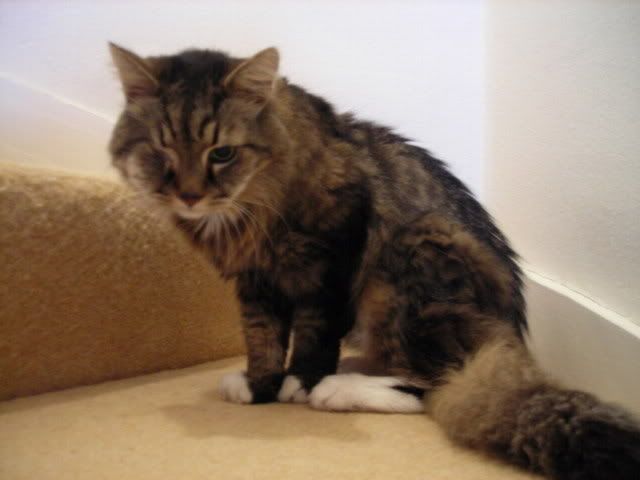 Ill miss your little fury body sleeping on my pillow (so sorry for the times i accidently hit and kicked you, while i was sleeping!) and Ill miss your geourgous face lookin at me. Ill always be thinking about you, if you want a cuddle you know where to find me, ill be hear for you always.

Tigger, this is your last picture i took of you.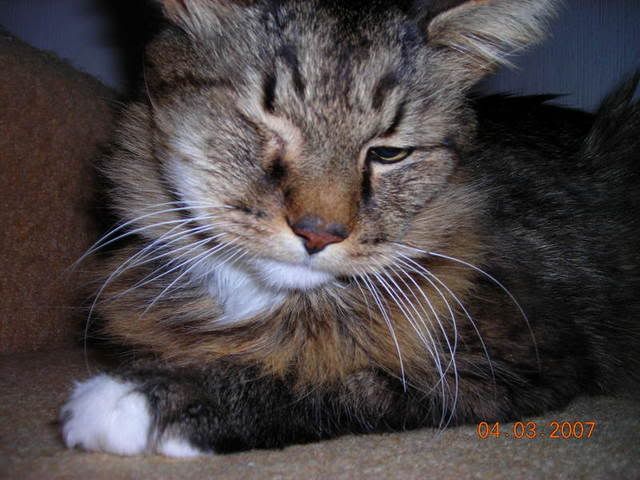 Tigger Horatio Wolfgang Amadeus (16) 1st of December 1990 to 4th of March 2007