I brought home a new jar of kitty treats and I was letting them play with the bottle, I thought it was cute watching them try to get it open. They all went at it and finally.... they got inside. So I took it away from them.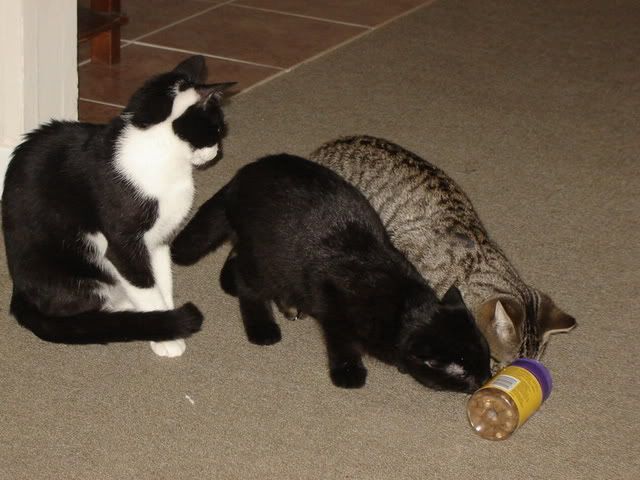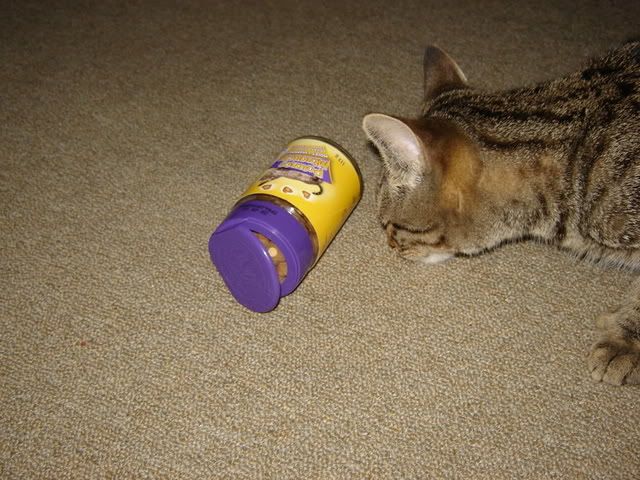 In some overnight scheming. And some sloppy work on my part leaving the bottle on the coffee table after treat time, I woke up this morning to find the bottle by the desk. . . nearly empty!
The little Rodents! I'm surprised they haven't made themselves sick. I mean, if I had that many cookies I would be feeling pretty bad in the tummy right now.