Who, me??!
Until we meet again~daddy

offline
10,169 Posts. Joined 3/2006
Location: Podunk, Kansas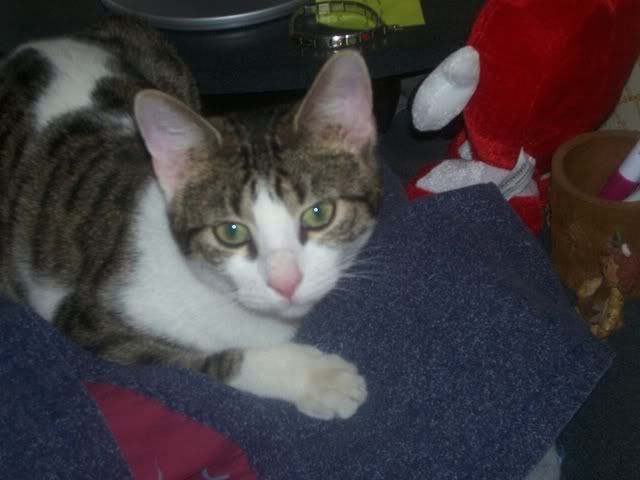 Toby.........
Subliminal Cat

offline
10,343 Posts. Joined 12/2003
Location: NJ
Awww, what an innocent face!!
Slave to a houseful of fur

offline
5,017 Posts. Joined 11/2006
Location: Pittsburgh PA
awe such a cutie..and look at that innocent face
I'm watching you ! !

offline
7,602 Posts. Joined 5/2006
Location: Brits Abroad - In Spain
awww........
give that cutie chin a little scritch for me
offline
3,268 Posts. Joined 7/2005
Location: North Texas
Toby look content laying there. I love the green eyes.
offline
6,995 Posts. Joined 8/2006
Location: The North Pole!
You can practically see the haol hovering above his head!