My cat Xena, she is 7. She is black and white tux style with some tabby spot although I don't think you can make them out so well.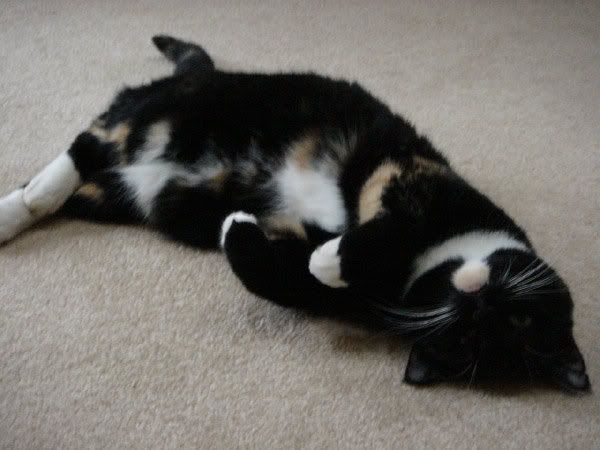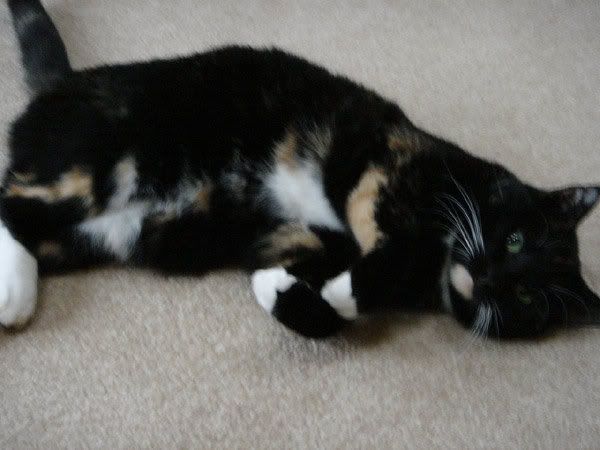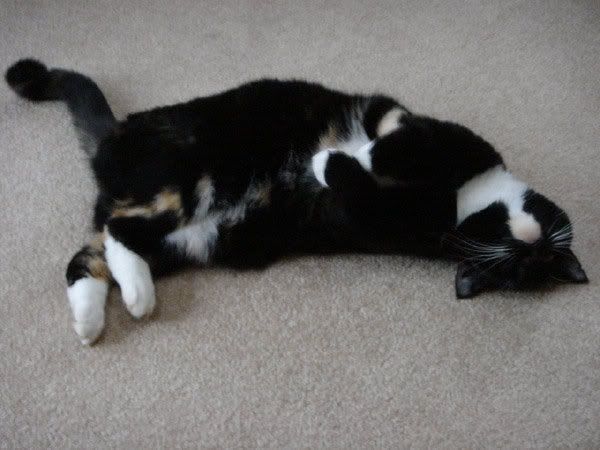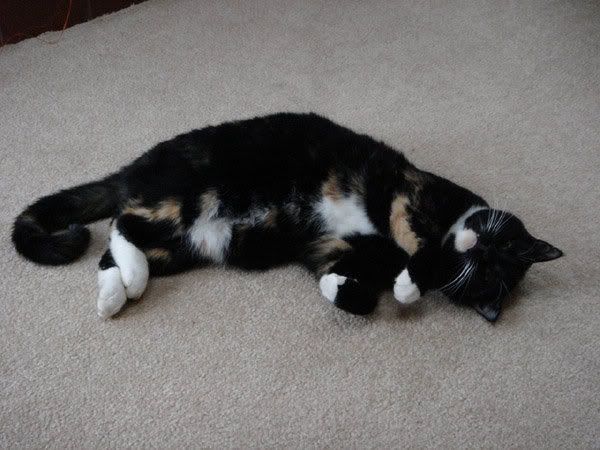 No idea why, but she LOVES it when I put my head on her like a pillow.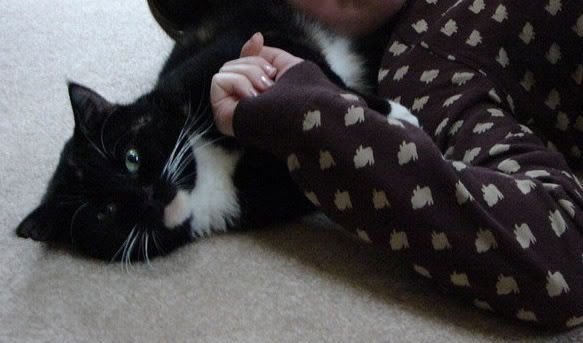 These pictures are from around Christmas, I gotta take somemore soon I recently bought her a pretty collar and she discovered the large window sills in my apartment... she poses so cute. Gotta find my camera charger though.