So Evie is addicted to running water, as I've read here many other cats are. This has led her to her new calling... Plumber Evie!
"See now, this is the problem. This pipe here needs to be tweaked like so..."
"All righty, that'll be half an hour of playing, an hour of cuddles, and a yummy as tip." (Notice the carefully placed gookies on her head to prove how hard she was working!)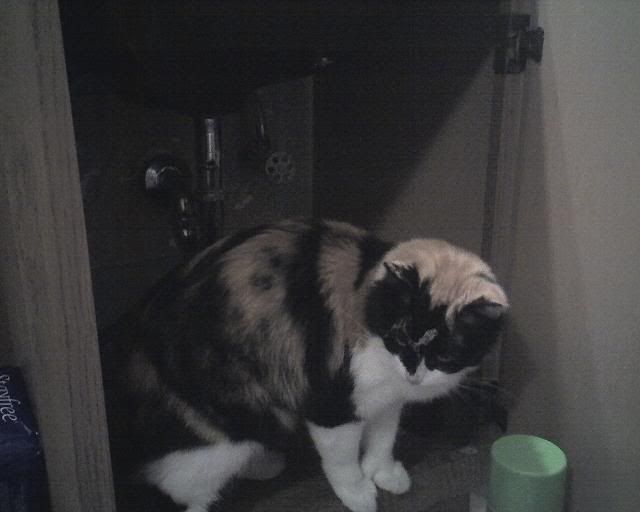 Unlike other plumbing companies, "Roto Kitty" actually found the leak (I guess she heard the water dripping?) and woke me up at 2:45 AM to warn me about it... Um, yeah, thanks Evens...
I'm going back to sleep now!