The man of the house left this morning for the canadian forces basic training. The girls helped him pack this weekend.
but mostly got in the way, blocking his attempts to use the suitcase.
No... this is my suitcase, I need it for sleeping.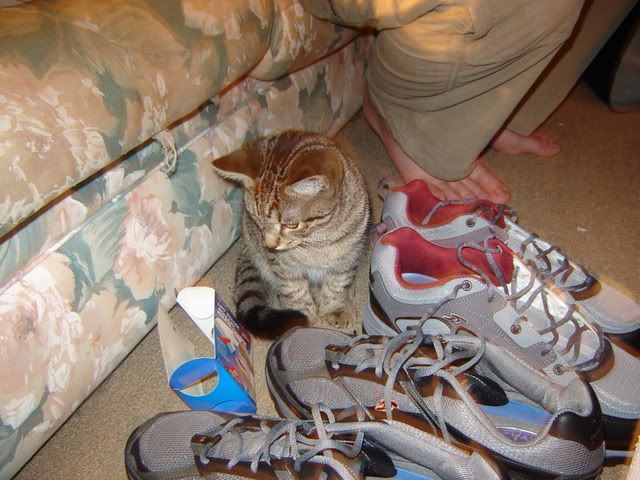 Look at all this neat stuff!
After a hard days work, relaxing on his lap. His last night home.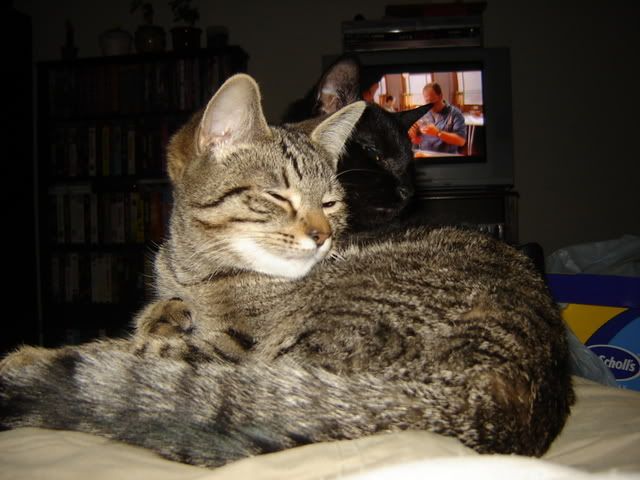 bonus points for whoever can guess what we're watching..... and if you can tell me what episode it is.... I won't be able to hang out with you anymore.