Since I've heard a rumor that you all like pictures here (who doesn't when it's of fur babies?
), here are a few pictures to introduce my Evie! For all pictures, ignore my messy house, and sorry, but I *only* have crummy cell phone pictures...
This is her "What's that??" look.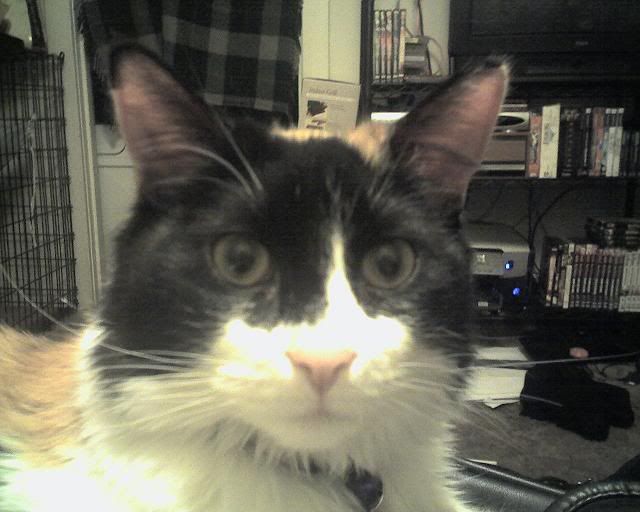 My ferocious huntress:
This is how she like to lay on my chest, even when I'm sitting up and busy!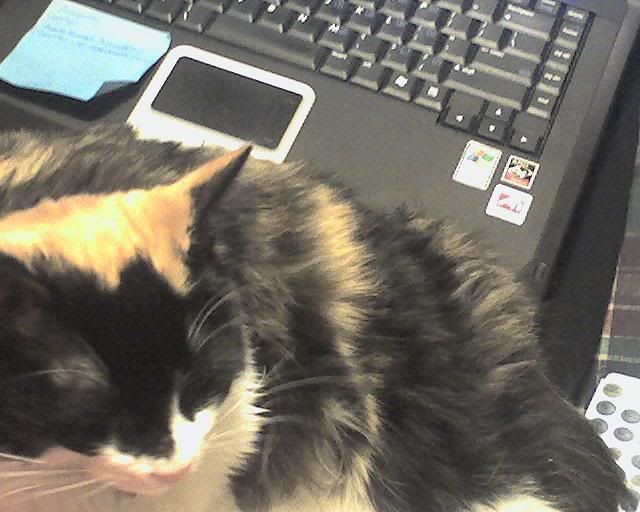 Ignore the mess in back, and yes, she has extra toes! (And only half a tail!)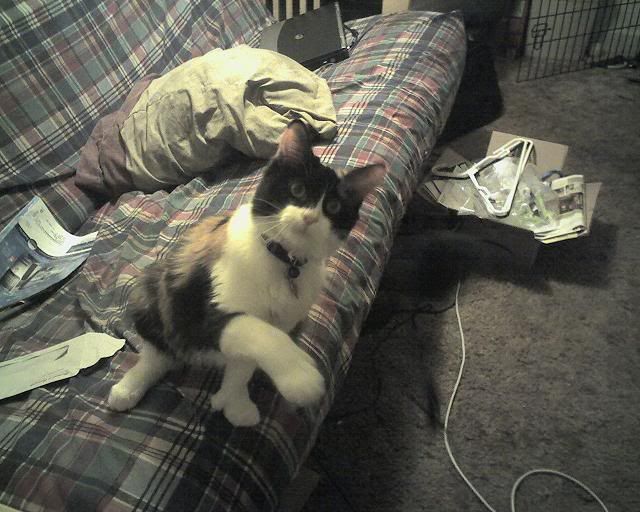 Who says cats hate water?
This is when we first brought her home, she has just been fixed, but she tells people she was just starting a new fashion statment!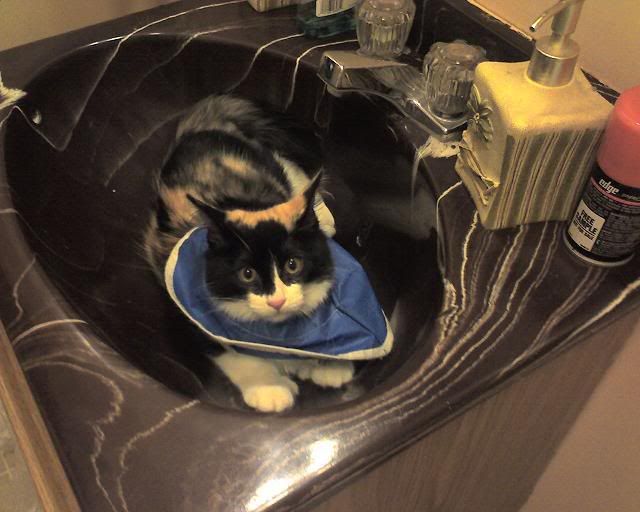 Quick! Call the SPCA!! Kitty abuse!