meowmy, play with me and my squeeky mouse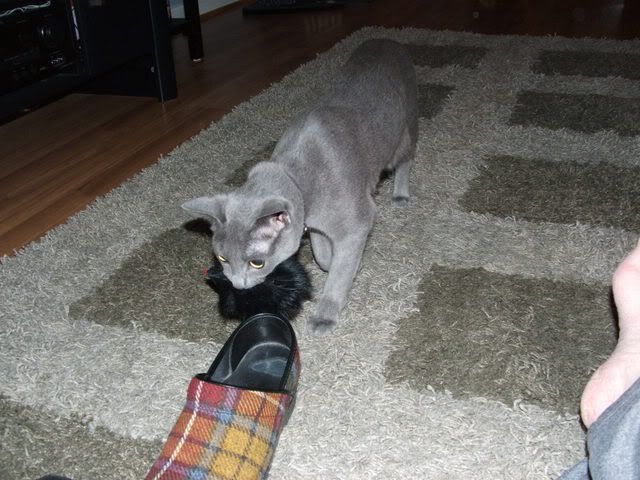 growl, grr, squeek squeek, hear me ROAR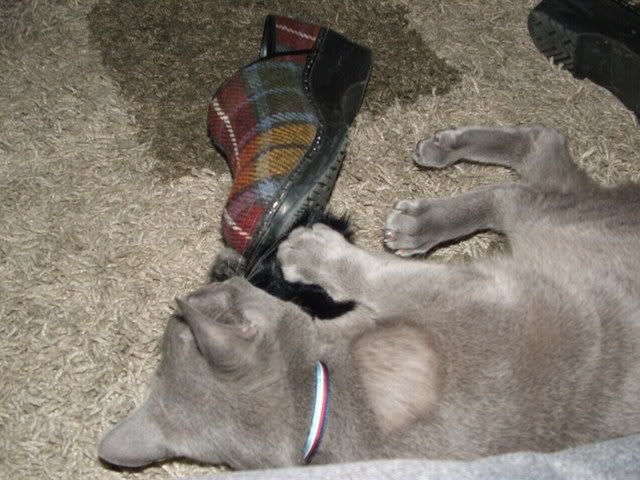 pfft, nah nah nah nah nah, you can't get me!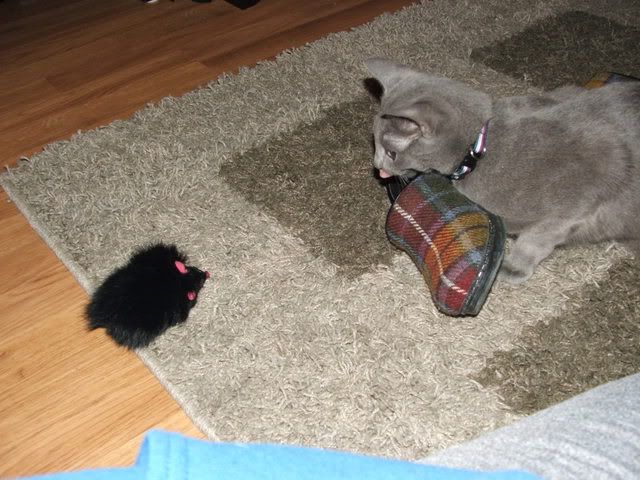 what meowmy, he dissed me, now he must die you know the drill!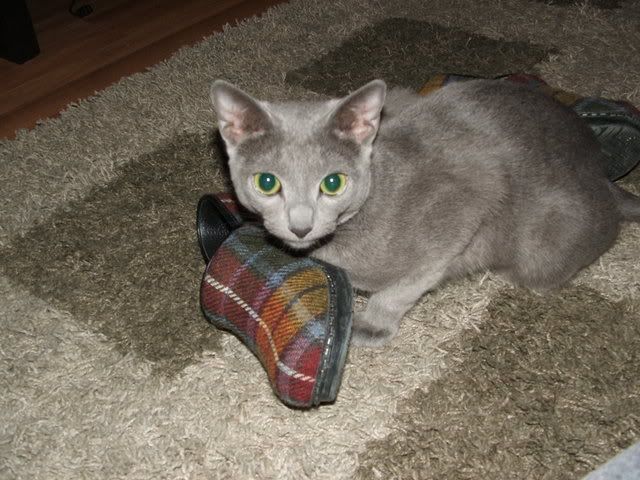 yum yum, chomp chomp, squeek squeek, photo op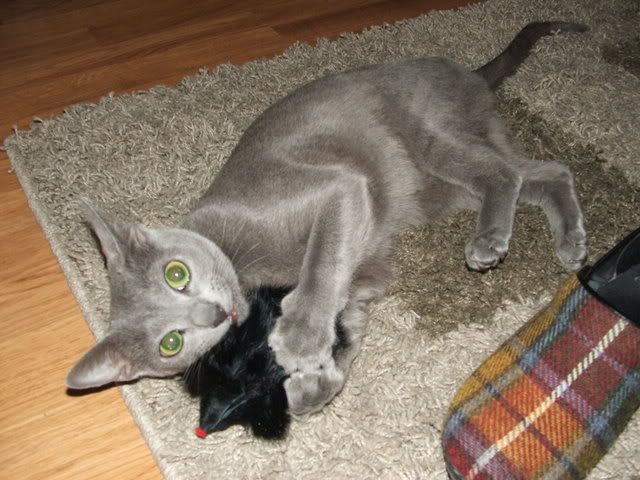 oblivious to camera at this point. . . .he just couldn't stop playing he was so wound up......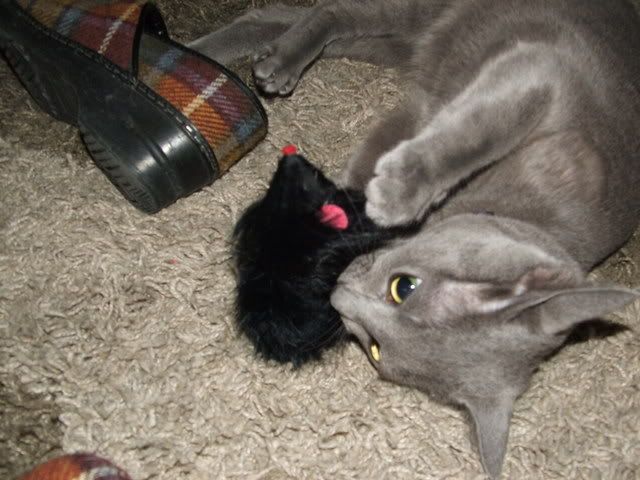 finally he took a breather, but we ended up taking the mouse away so he could get some rest.