This is Familytimerags Koda Bear, he is from our recent breedings, and is staying with us, to be shown and hopefully become a breeder for us, depending on how well he does. He is a love bug, and decided while Meowmy was on her favorite cat site, that he would like to pose as The Cat Site's mascot. Really, he just thought it would distract Meowmy and the lap top was warm, but I thought it would be a cute caption.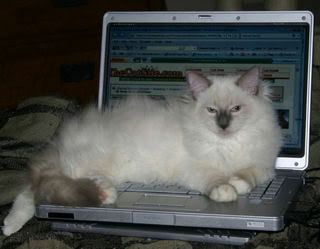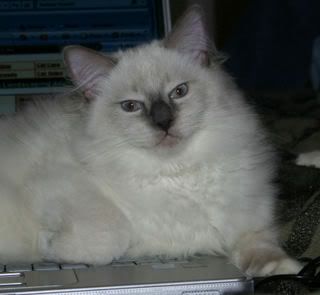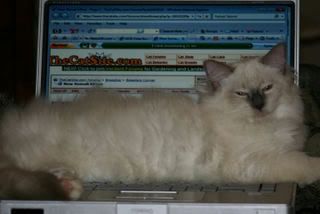 He is a blue point mitted Ragdoll, and his eyes are a very gorgeous dark blue, although it doesn't show in these pictures, but it does in this one, he is so much prettier in person.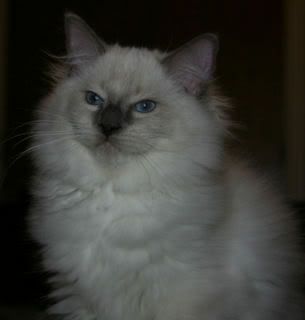 We believe his first show will be in TX, next month. We look forward to it, and our paws our crossed.