Funny picture
offline
443 Posts. Joined 12/2006
Location: Canada
Did you fart?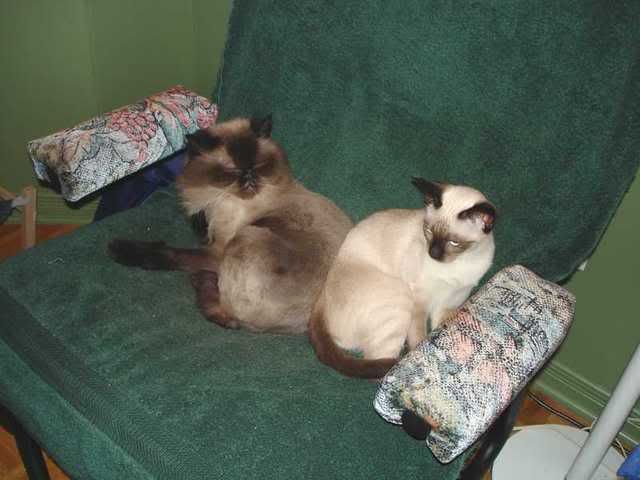 just an earth-bound misfit

offline
13,904 Posts. Joined 7/2002
Location: Aotearoa
That is hilarous - you should submit this for Caption This!
Slave to a houseful of fur

offline
5,017 Posts. Joined 11/2006
Location: Pittsburgh PA
thats so funny but
o my what cuties, that pic is just priceless and yet worth a thousand words
such a great pic
I'm watching you ! !

offline
7,602 Posts. Joined 5/2006
Location: Brits Abroad - In Spain
that is just so hilarious
the look is so like..........well as you have already said..............did you.........
offline
84 Posts. Joined 1/2007
Location: UK
That's a great caption, and a great pic too!!
offline
22,210 Posts. Joined 11/2005
It wasn't me...I swe..*farts*
All kitties need love!

offline
20,447 Posts. Joined 11/2005
Location: NE OH
perfect!
TCS Longhair grooming specialist

offline
10,122 Posts. Joined 6/2003
Location: The Beehave State!
Oh my! If looks could kill.....
Until we meet again~daddy

offline
10,169 Posts. Joined 3/2006
Location: Podunk, Kansas
offline
3,268 Posts. Joined 7/2005
Location: North Texas
That is just way too funny