...and there's a compliant, fairly sleepy kitty around...
"Meowmy, this is humiliating to have a toy on my head..."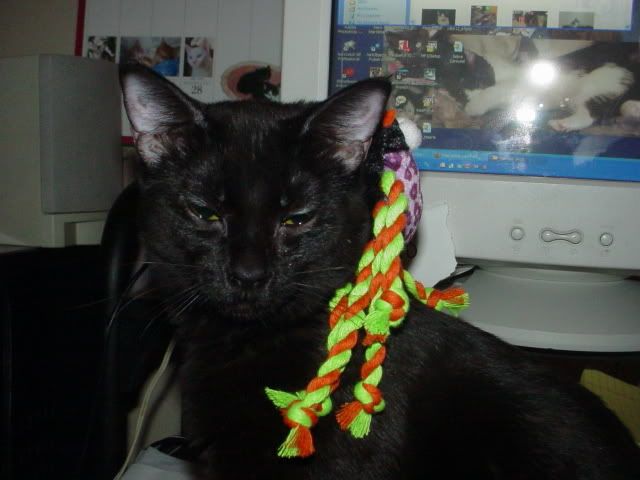 "OK, fine...since you think it's funny I'll play along!"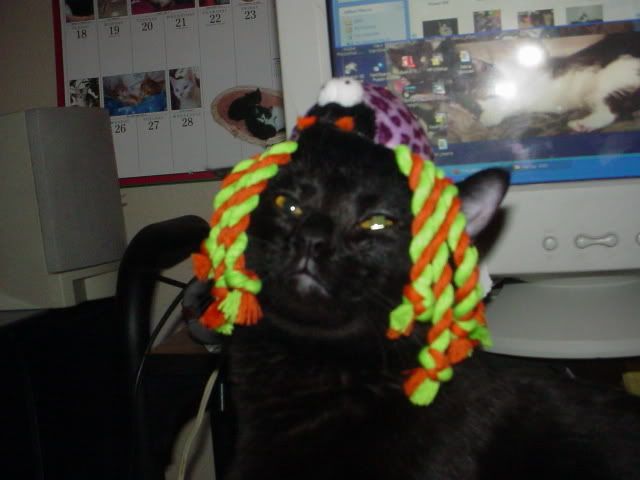 "That's enough Meowmy, I'm tired of this game."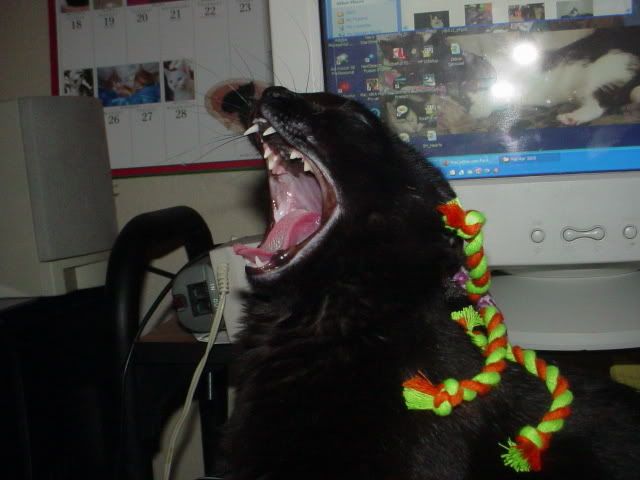 As penance, Mojo decided that I needed to hold her while she napped. She's not very big, but she does get heavy laying on one arm for about 45 minutes.