What's that fluffy white stuff meowmy?
offline
443 Posts. Joined 12/2006
Location: Canada
It's snow my angel...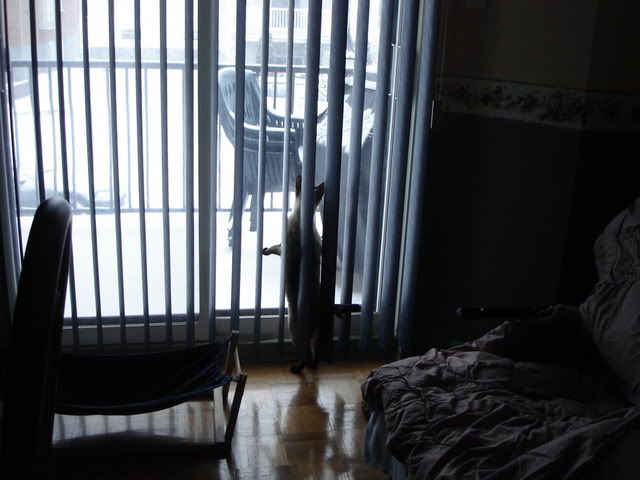 More Great TCS Contests...Coming Soon!

offline
32,532 Posts. Joined 3/2002
Location: Lakewood (Denver suburb), Colorado
Aw, how cute! Honey, it's nice to look at, but it really cold to go play in.
Slave to a houseful of fur

offline
5,017 Posts. Joined 11/2006
Location: Pittsburgh PA
awe thats sooo cute
mine recently been hanging by the deck door too when there was snow on the ground, they all wondered the same thing, but occasionaly the dogs would bring it in
I'm watching you ! !

offline
7,602 Posts. Joined 5/2006
Location: Brits Abroad - In Spain
well a kitty just has to check whats going on............
At Abby's beck and call....

offline
49,528 Posts. Joined 5/2005
Location: Massachusetts
Look how cute she is! The snow is fascinating stuuf.