Promised I'd post some pics of the new kits so here they are.
They're not all that great, but best I could do for now.
This is mom and babies. Mom's name is Mia. She's the sweetest mommy.
Close up of Mia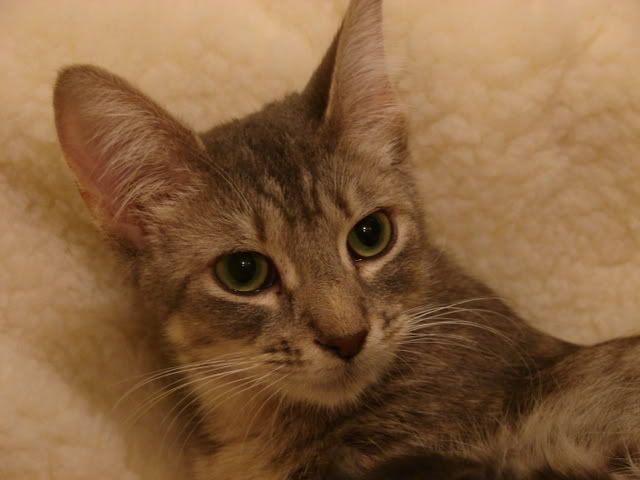 Now the kids (this was before feeding time)
Then it was feeding time, so I figured no more pics of the kids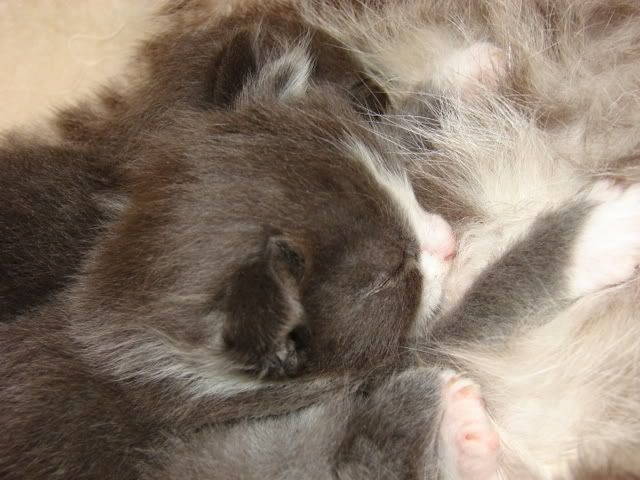 Until this little one finished early, so she became my "subject" for the night.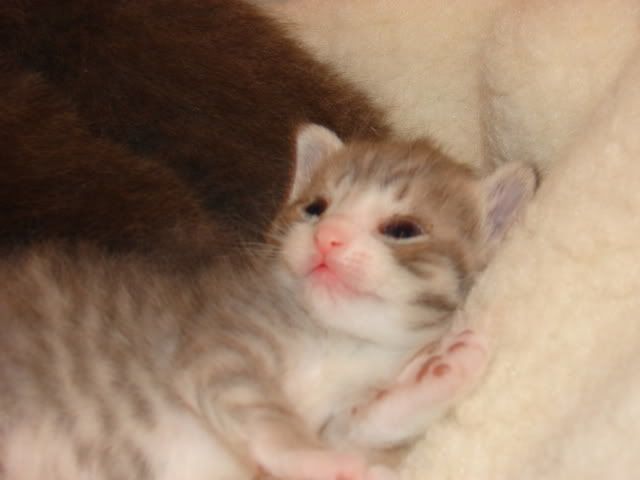 She's waving to you!
Look at that full little belly!
I'm gonna try for more tomorrow. Tough to catch them - there's not much else other than feeding time followed by nap time.