This is Bentley (boy) the big Mama cat and also King of the castle!
Jenny the Little Princess who gets our room to herself!
this is my sweet dopey Ceasar boy!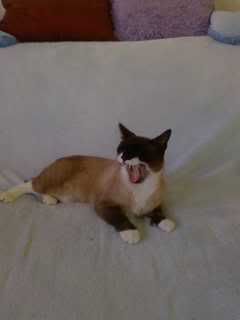 this is the baby of the bunch, little Zoey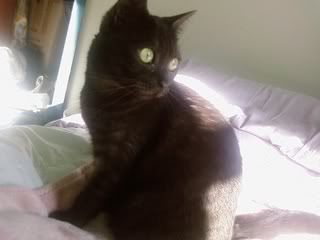 Last bu not least Ms Nuit, this pic was her right before she tried to attack me, sadly the best pic of her....