CATNIP!!!
This scratcher with catnip has been out since she came home, but she just recently "discovered" it. So I guess this means that she's really about 6 months old now?
"OMG! This smells really good!"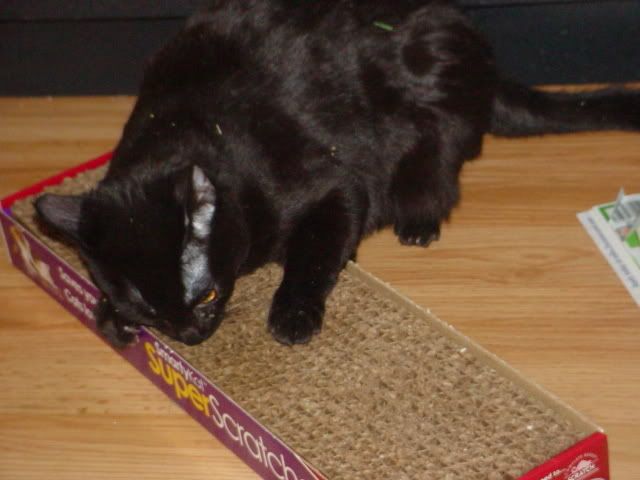 "Whoa...This stuff makes me feel funny....I think I better roll in it..."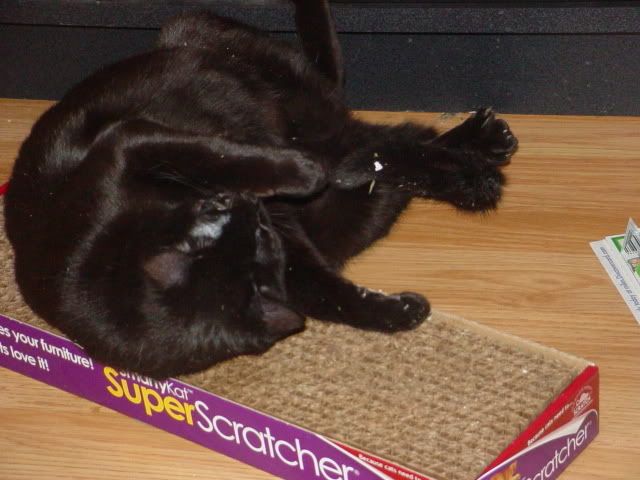 "Oh wow man! This stuff is so cool!"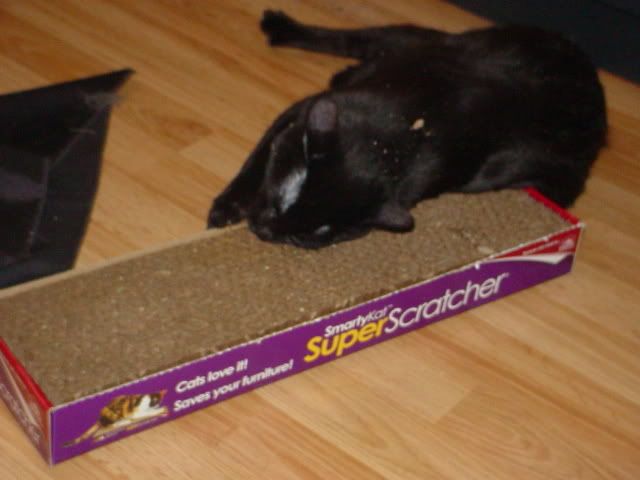 And this would be Ophelia's reaction to Mojo discovering the catnip, and pushing Ophelia's scratcher around the room in 'nip ecstacy... Yeah, she was not a happy girl!