Here are a few recent pics of the crew:
Here are Bella, Ansel, & Zan on their cat tree I built for them. My mom's cat, Thumper, is on the pillow under the piano bench. Sorry about the "shiny" eyes.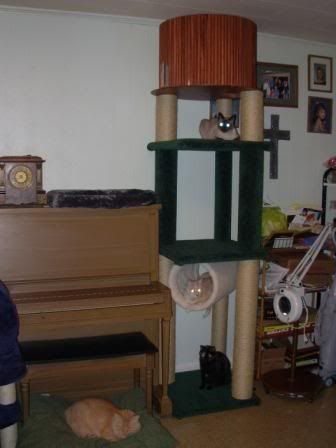 Ansel & Zan on the tree.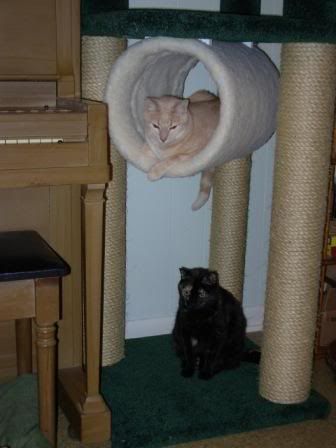 Mom's cat Thumper & Zan outside on the patio after Christmas.
Zan & Bella (in bag).