Well guess I'll stop in and share a few photos of my kitties.
First off this is Sanura. Sanura is Egyptian for *kitten*. She literally adopted us as she was a stray. She was so petite and SO cute I took one look at her and told her she was coming in the house. We discovered right away that she had kittens some where so one day my hubby walked out on the porch to find 3 little kittens scattering. Sanura had brought her precious babies to us!
Sanura is now the Queen of the house and all the other cats are her subjects.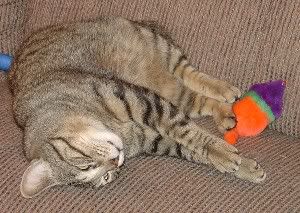 Then we have Tristan who is Persian. He is VERY onery and has this thing with making a huge mess of his ruff when drinking water. THEN he'll come over to me with his ruff all wet and SHAKE it all over me! He's my precious Luv Bug just the same.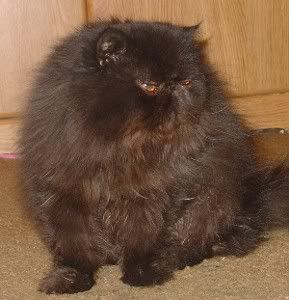 Tristan can usually be found in some box of some sort.
* more pictures to come *