I'm a cutie!!!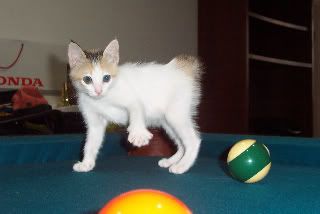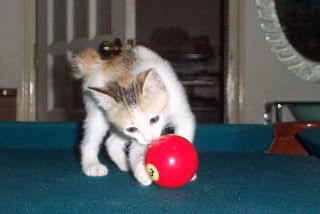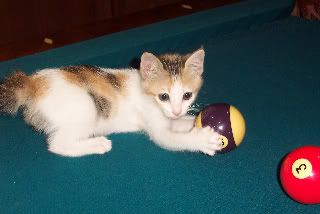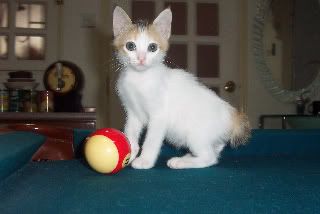 The story:
This is a cat I rescued. Amazingly enough, she was exactly what an exotic shorthair breeder friend of mine wanted for his domestic cat - to show under HHP (yes, we are addicted to cat shows!)
Her name is Yukiko, and she must have some sort of pedigree blood somewhere - very rarely in Malaysia do you find this kind of color or tail!!!
In pedigree terms, she would just qualify as a Japanese Bobtail and in that exclusive color class called Mi-ke which means Tri-colored.