Hello everybody!
I need help with my super lazy coach-potatoe cat, Oliver. Ever since my baby Babette died (cat, not an actual child) he has been ultra lazy and lethargic. She died about 4 weeks ago. He sleeps all day, eats, sleeps, then eats again. Wakes us up at 4 in the morning to potty That is his routine. Just a few weeks ago he would go outside and hunt lizards, snakes, birds, squirrels, rabbits, mice, rats, etc. He would beg to go outside. When he woke me up at 4 in the morning, his main goal was for me to play with him. Below are some pictures of Oliver. He has to be the most adorable cat I've ever owned. If you have any suggestions that would be great.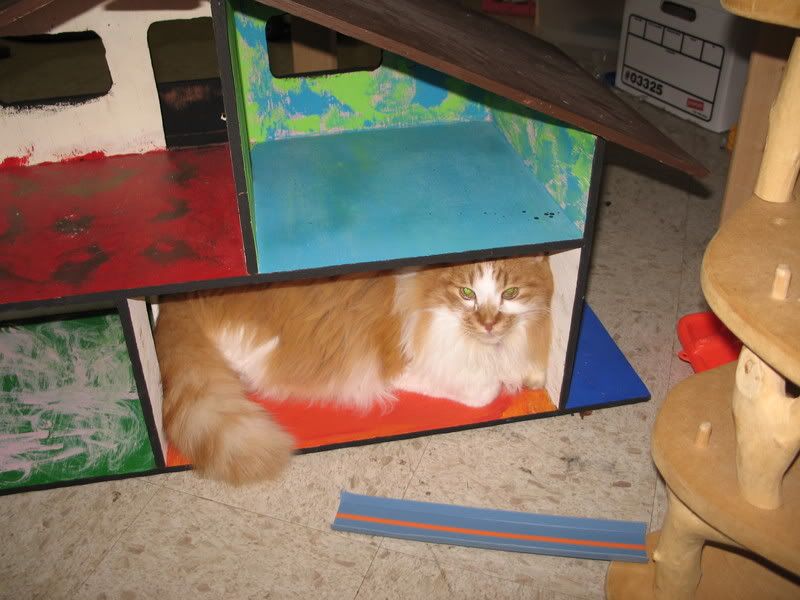 He even rests in the dollhouse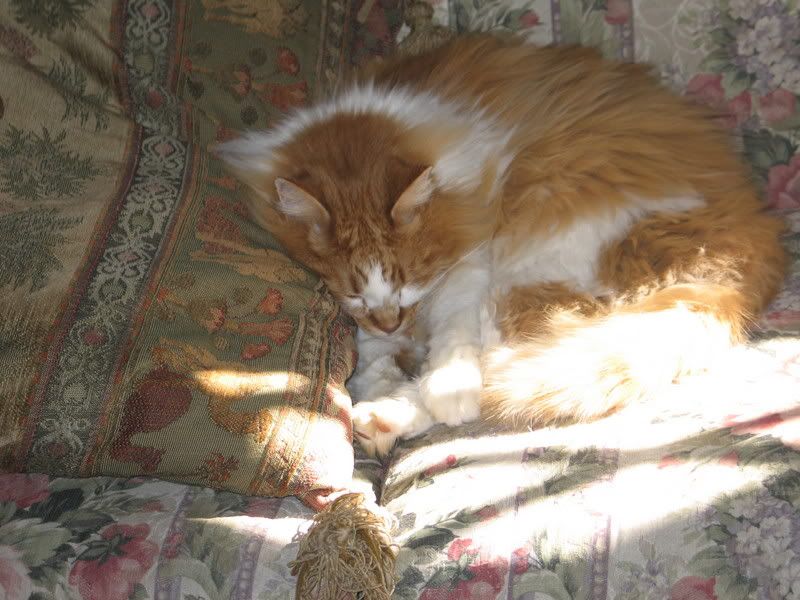 Oliver, taking his 10 hour nap
Me attempting to get oliver to actually move from the sofa to play with the string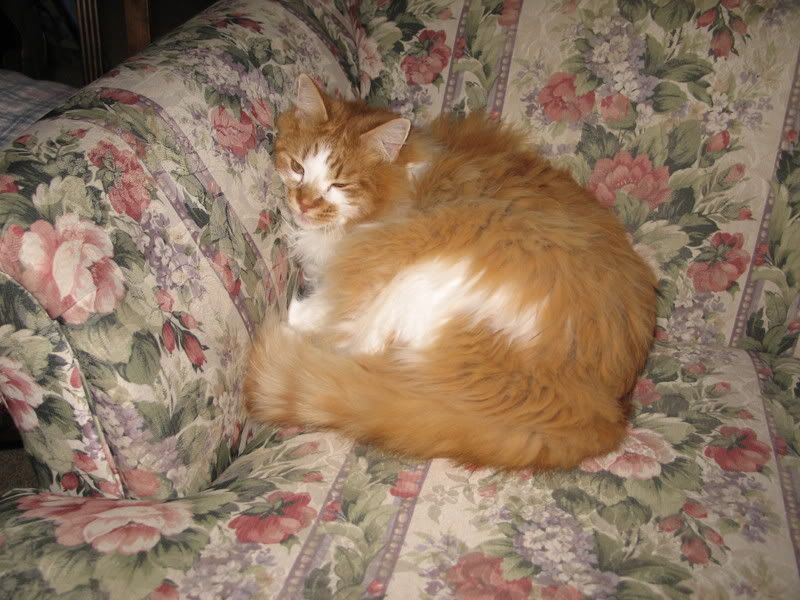 that was enough exercise for one day! Back to sleep he goes.
Here is oliver in his active state.
Hahaha. I love my baby.