Vash loves plastic milk jug rings, but the one thing he loves even more is string.
These pics of him playing with string with Jeremy may illustrate why he's so lean. Pardon the floor, we need to buy bags for the vacuum cleaner.
Sizing up the prey waiting for the right time...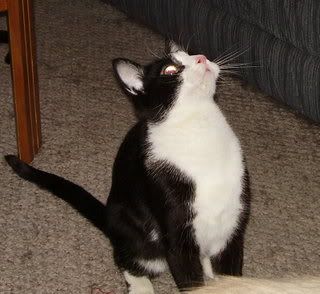 The pounce..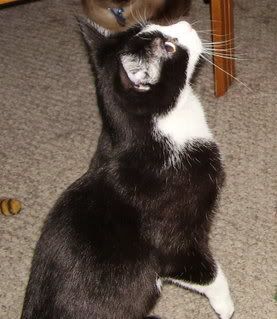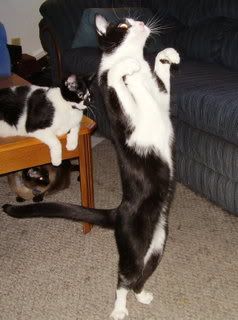 We have lift off!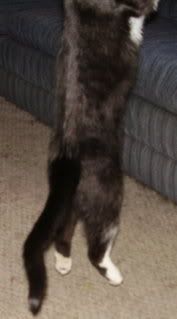 Caught it!