Cassi loves belly rubs, she'll flop at every opportunity.
She'll bunny kick you and lick you all at once.
You can also see her pretty blue softpaws.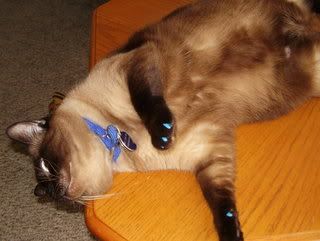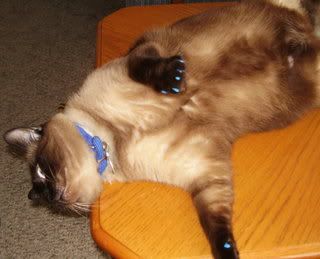 Then she did something completely unheard of for Cassi, she actually posed to so you can see what a sweet face she has.
I'm actually surprised her mouth isn't open, she's as gabby as Rosie.