I always wondered who was the culprit who broke my kitchen blinds!!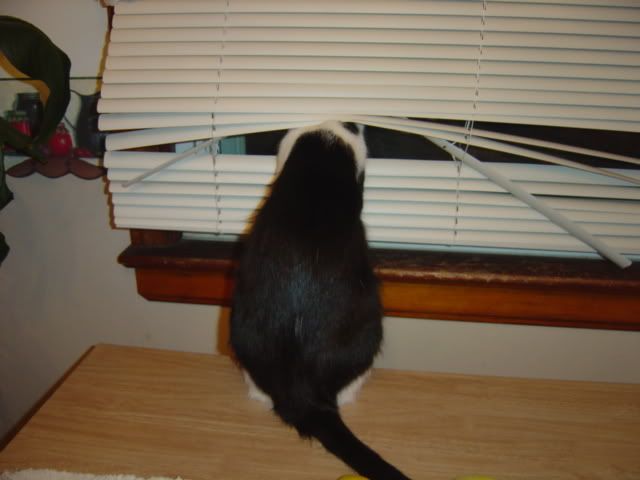 Tiggy walked away when he saw I was filming his little brother!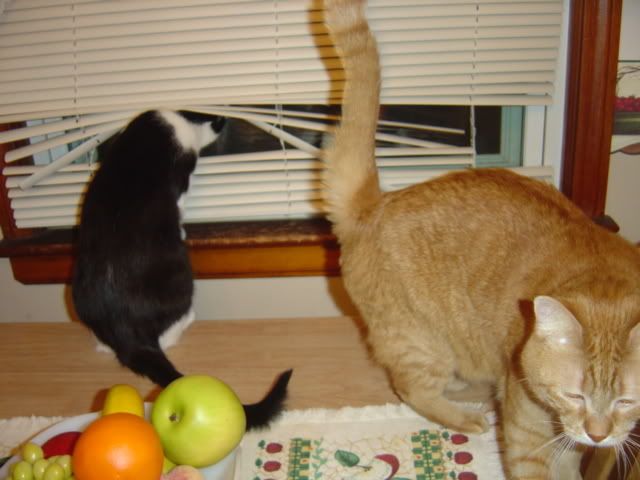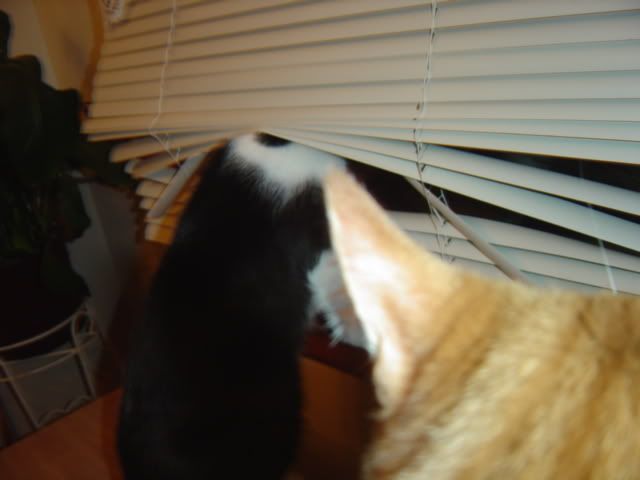 He could have cared less that I caught him!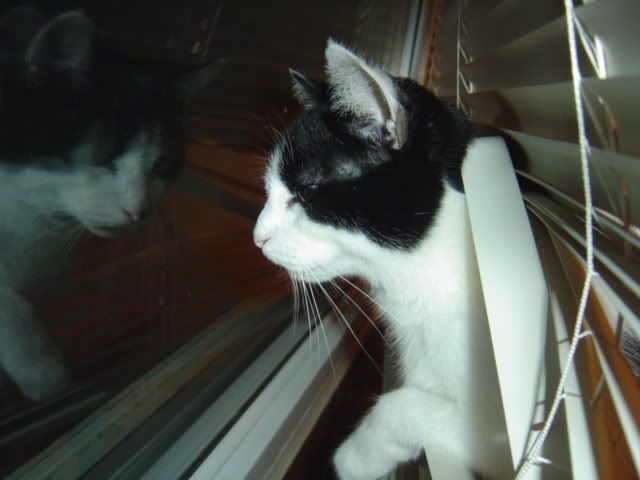 Then we moved over to the chairs to play.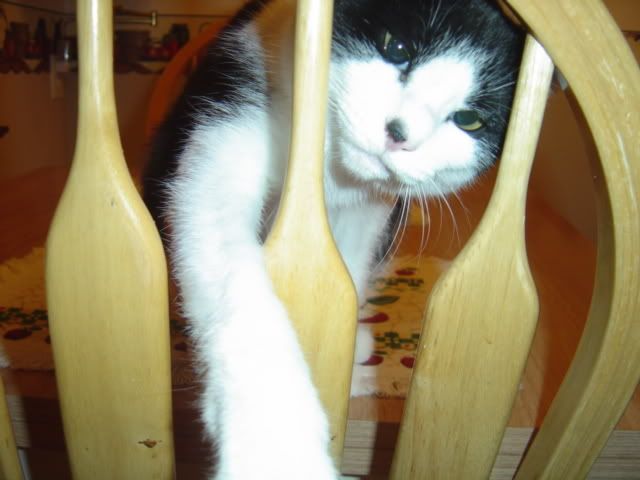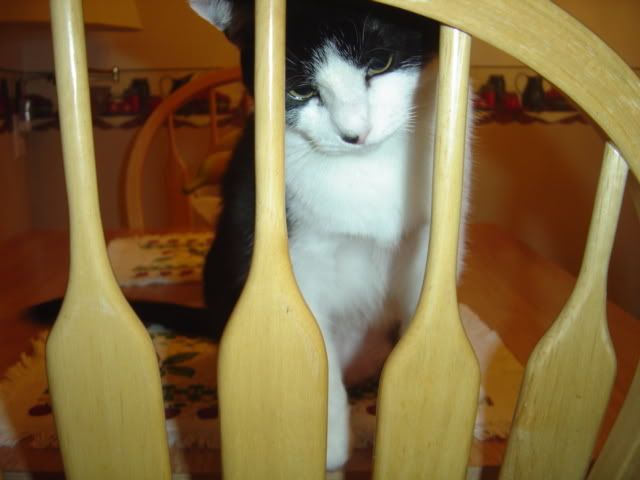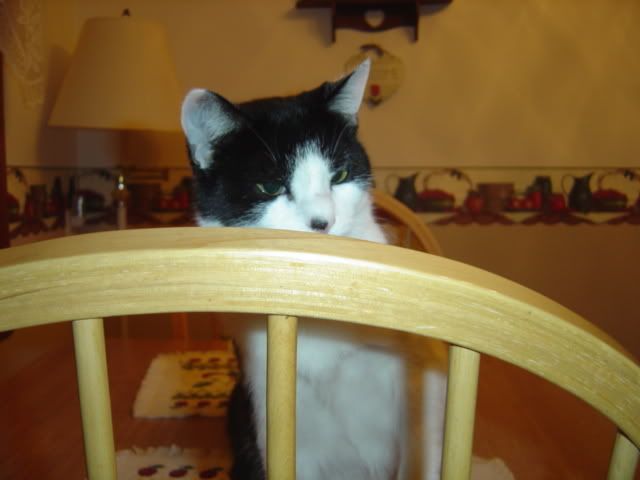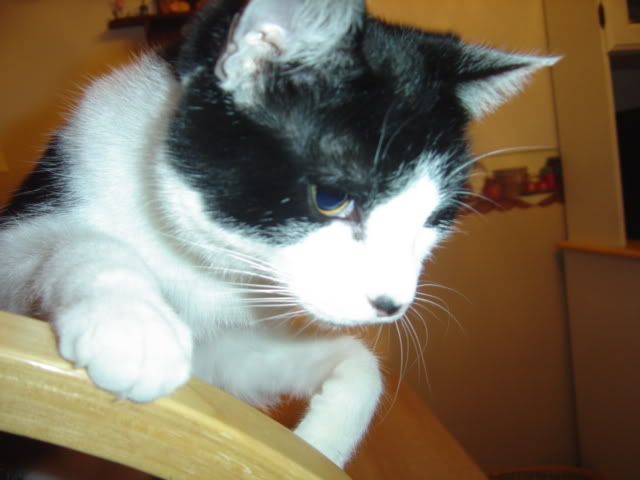 Little Petals was just taking in all the action.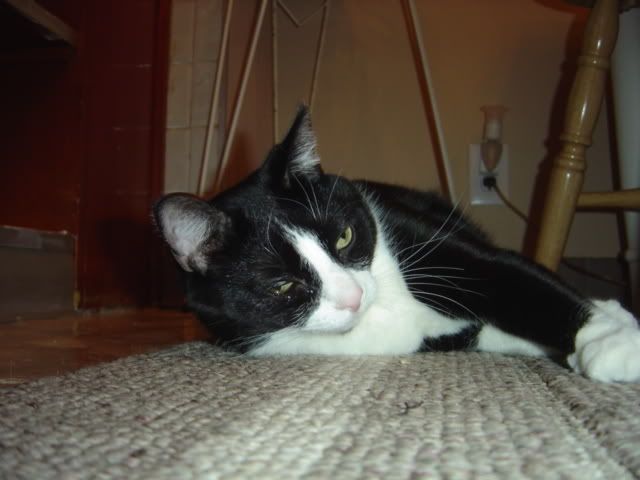 Tiggy was taking it all in as well.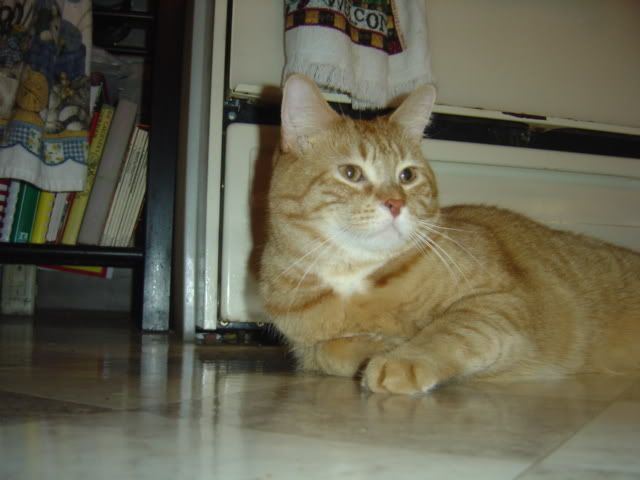 Queen Trixie watched from high upon her throne...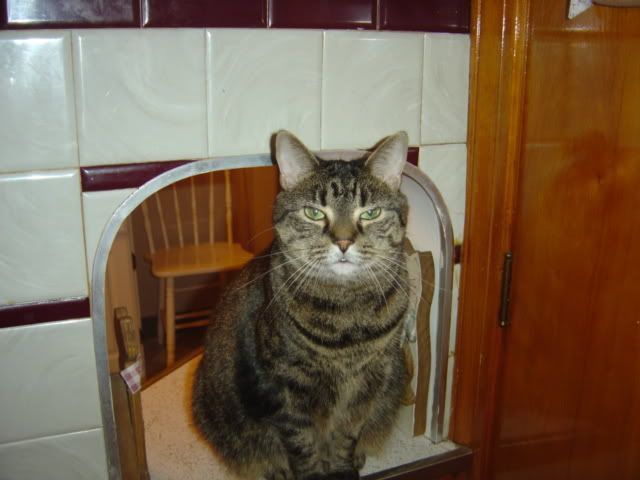 3 of the 4 rugrats.....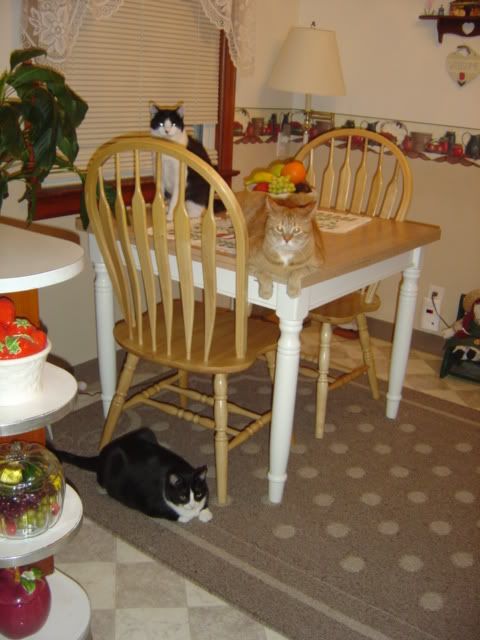 That's all, hope you enjoyed!