1. Remove as many items as you can from your human's hamper. The pile should be significantly larger than you, especially handy items include hooded sweatshirts and PJ bottoms.
2. Bury Yourself in the pile of clothes. You can leave your tail or head hanging out, but make sure to look cute.
Example: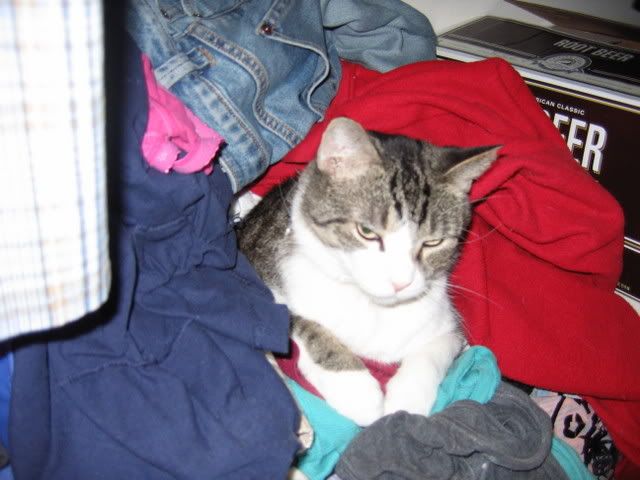 3. When your human tries to take multiple pictures, stick your tongue out at them and then go back to bed.
Example: