For the first time in the history of....well, ever...Ian got me a Valentine's Day gift! So, now I feel like a jerk because all I did was get him a card and burn a CD...
But, I wanted to share what I got!
First he got me some bath things from my favorite bath-things store!:
http://usa.lush.com/cgi-bin/lushdb/2223?expand=Gifts
And then, he got me these!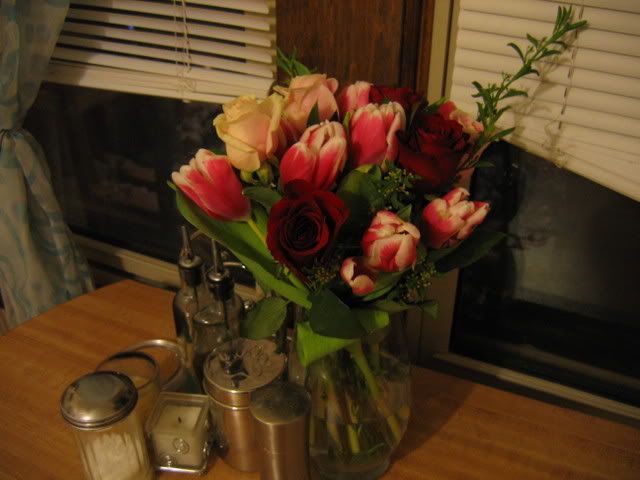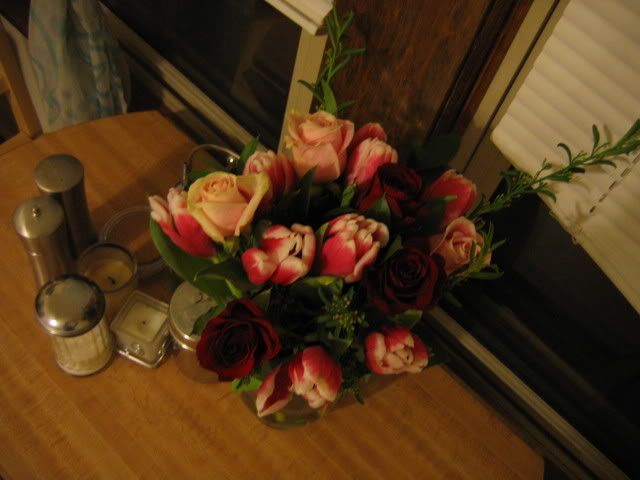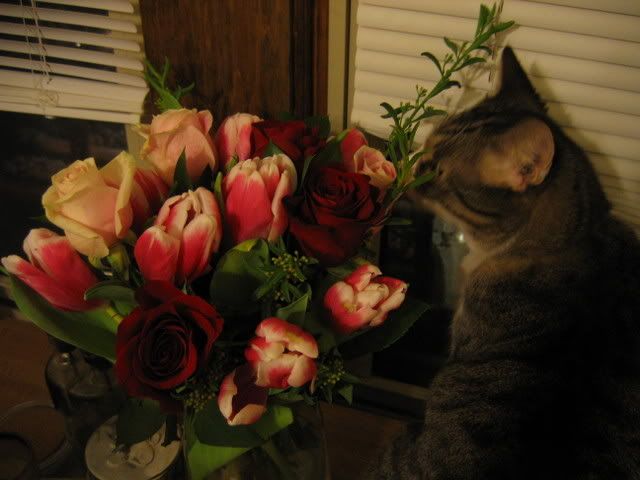 Here's who was the first to enjoy them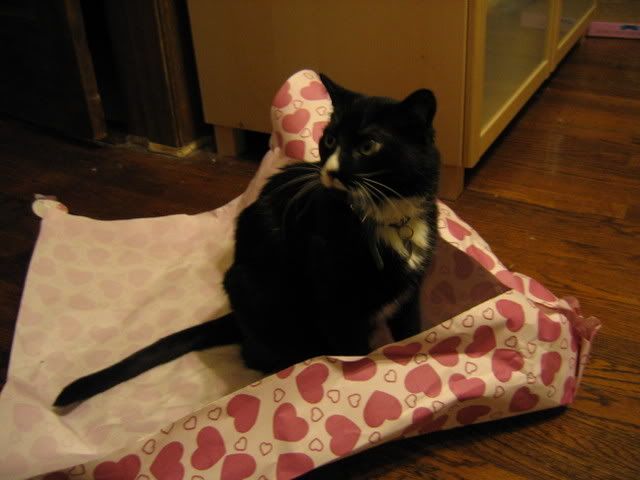 Raphie, on the other hand, prefers the wrapping and accepts it as his own personal Valentine's gift