Howdie y'all...
I spoke with my mom last night and as I lay in bed afterwards thinking, I decided that what more perfect a tribute to this day, than to share with y'all some pics from my parents' long life together. I hope y'all enjoy this...
The happy couple...
My lovely mom...
My dad in his Navy days...
Somewhere in Mejico, mid 80's...dad has always loved wearing those straw hats!
I took this around their 46th year of marriage...note the opened package of Graham Crackers in my mom's hand...always ready with a snack for the grandkids...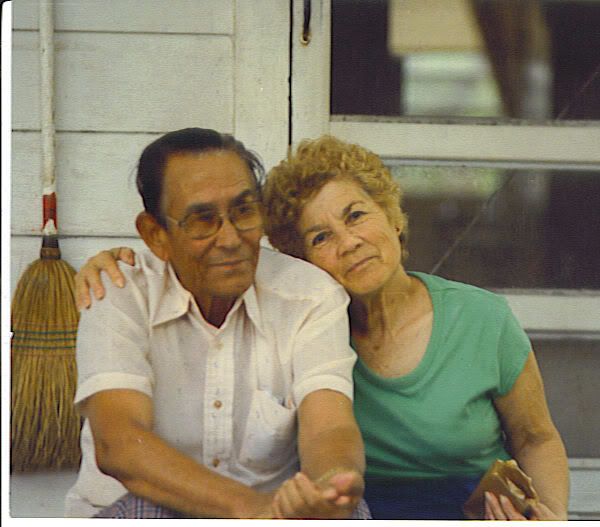 Dancing at their 50th Wedding Anniversary celebration...
At my nephew, Victor's, wedding a few years later...
During Naomi's high school graduation ceremonies, 2001...
At my niece, Lisa's, wedding almost 3 years ago...
Sept. 29th, 2006...Their 60th Wedding Anniversary dinner...
Just a few weeks ago, at my big sis' home with their great-grand-daughter Angelica (Lisa's daughter)...
In this day & age of high speed this and instant that, its nice to know that some things...the really good things I believe...take time but last.
Happy Valentine's Day y'all...much love always...
Hilda >^..^<