I've only just found this forum now while posting about my other cats and thought it was only right that I posted about my Brooks.
We rescued Brooks as an 8 weeks old kitten from a local shelter. He was mostly black with a white stomach and boots and was one of the most handsome cats I'd ever seen, when he got bigger.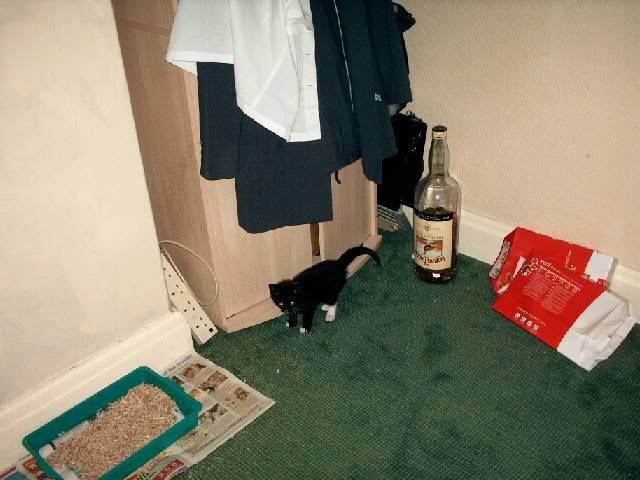 As he got older we got a new addition to keep him company. He wasn't very happy at first because I had to share my attention with the other cat (Red) who was very clingy. They eventually became friends and spent all their time together and neglected me a little bit
Although Brooks used to adore sitting on the back of my computer chair, pushing against my head and purring away like a lunitic.
He was an amazing and beautiful cat. Brooks was the one on the right.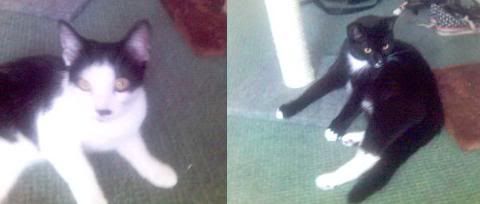 I adored him, and he loved me best of all
I wasn't with him when he passed away. I'd gone to London for the weekend and came back to find out he'd choked to death on a water bottle lid while my mum was out of the room. We had him cremated and his ashes live in in my bedroom now. I had thought about taking him to the woods but thought he'd be scared as he was an outdoor cat.
I'm crying my eyes out now
Goodbye Brooks.