Well Princess (HUH !!! not much of a princess today ) Pepsi brought it to us this a.m.
This is where the Devil Princess Pepsi had chased it into in our garden - its a metal pot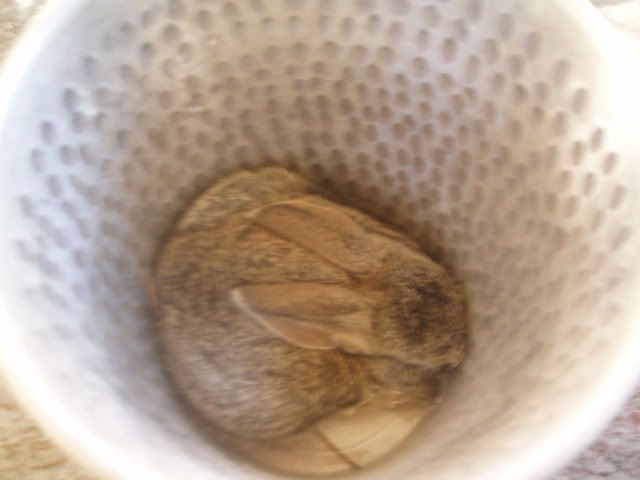 Miss Moofs had a poke at it and it scooted off under some more pots, anyway I managed to pick the poor little thing up and get it into a shoe-box
aint he cute !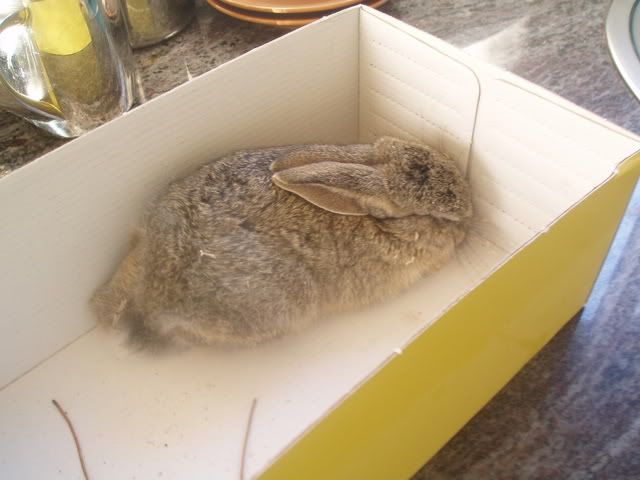 I took it back to some bunnie holes that are in some spare ground opposite my house, and off it went
Guess I´m going to have to do a flea-treatment now