During our last love session Dr. Claw let me snap some pictures. He wasn't freaked out by the camera at all, so I think once he gets over the whole new home thing he'll be a real ham!
With out further ado my new baby boy:
This is him under the chair. Also, for all who have followed along for the last year this was the same chair Scratch Fury Destroyer of Worlds hid under when he first came home.
He didn't like the flash.
A profile view.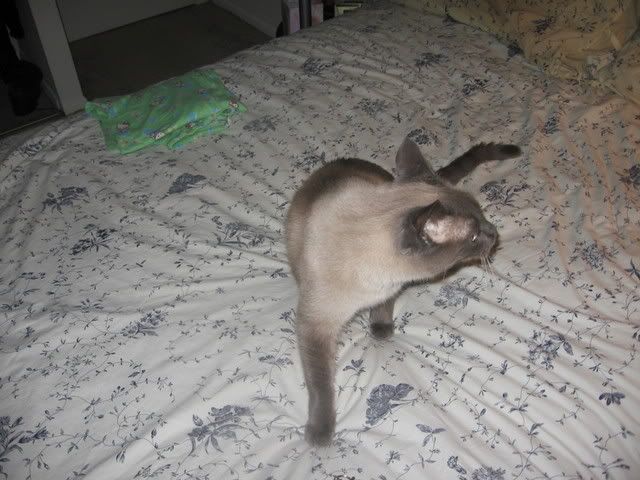 The back of his head.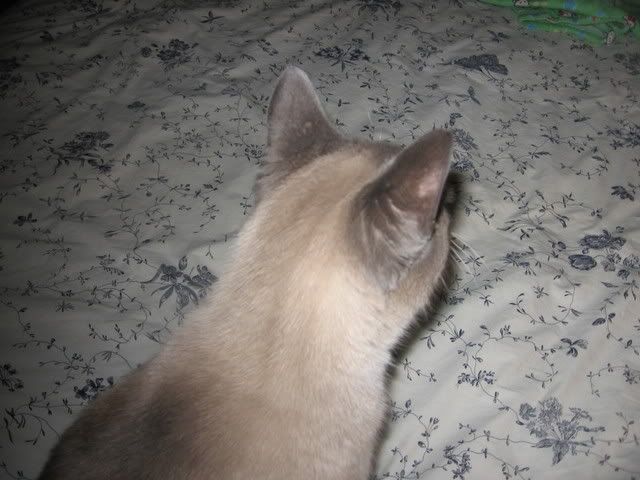 I don't know if this translates well, but this is his side. His whole belly and back legs are like this to. Don't worry he's going to the Vet Monday.