Since we moved into our new house, I seem to have adopted a 3rd cat. At first I thought he was a stray but I have since met his owner.
He meets me every night at my car after work and follows me round the back where I give him a few cat biscuits. Occasionally I let him in the kitchen and Sleeves and Nismo look at him through the glass door
The other day something funny happened....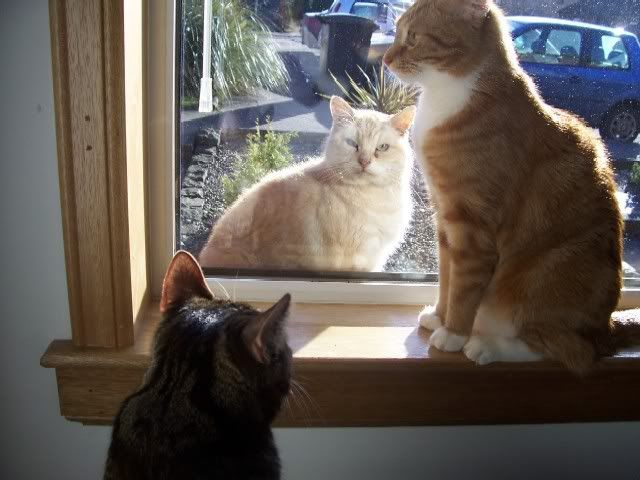 He popped up to say hello to his friends!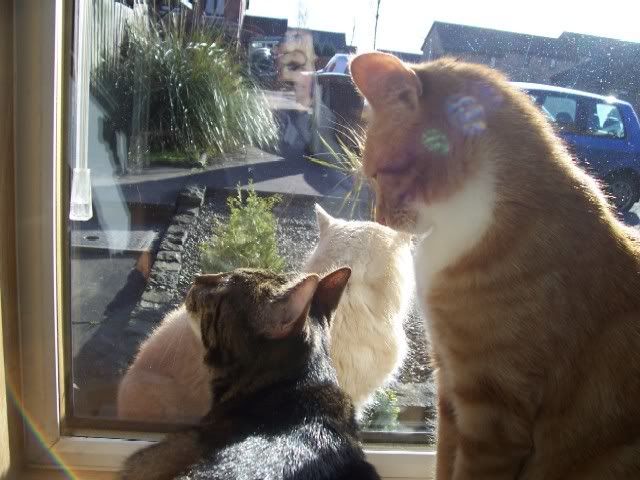 Arn't we a cute little gang?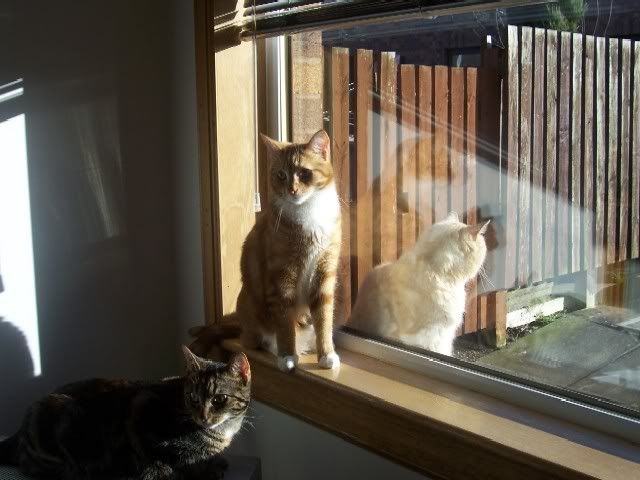 The boys together!