According to Mojo anyway. I can't possibly put on or tie my shoes without her help. So I finally brought the camera and caught her "helping" me with my shoes.
I got one shoe on when Mojo discovered that I was putting them on...
"Must eat shoelace!"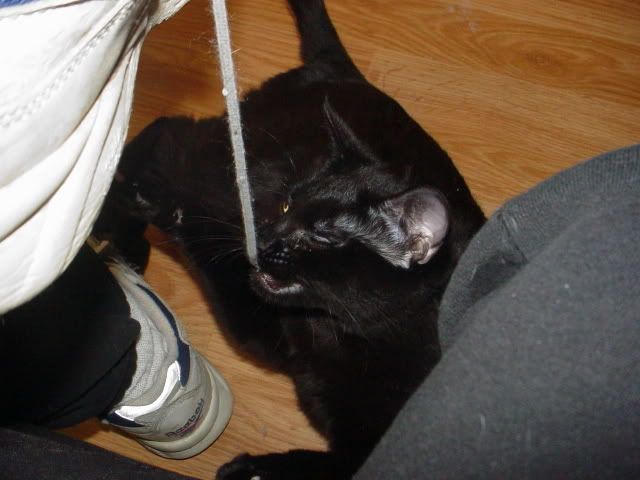 "Just gimme the shoes and no one gets hurt!"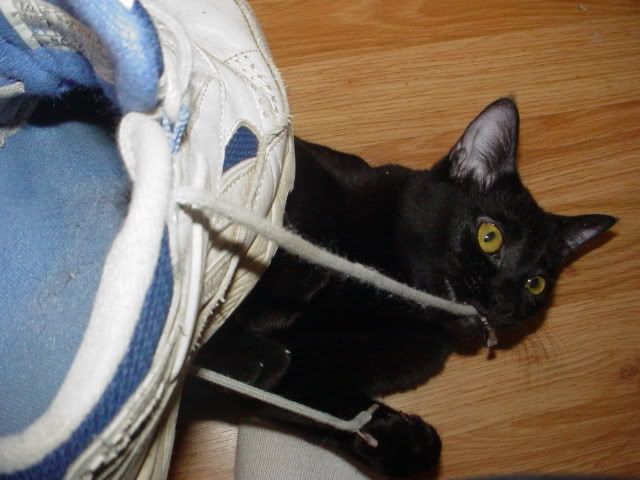 "Drat! Foiled again - it ate Meowmy's foot!"