Here is a picture of George (left/top) and Addie (right/bottom) as babies: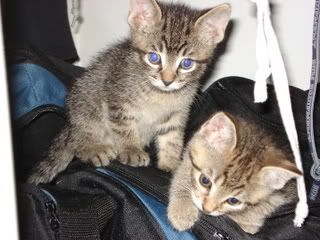 And pictures I took earlier today, at 7 months.......
George: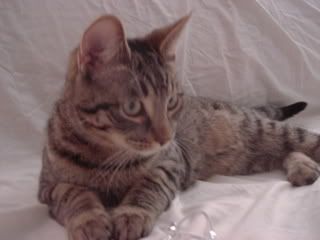 Addie: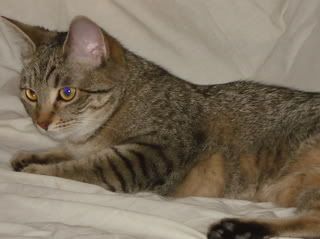 It seems like just yesterday they were tiny little things.
We still call them the kittens, but soon that won't be accurate by any stretch of the imagination. It's good to see them grow up healthy, but sad to not have any tiny babies around.