Petals was bored tonight, looking for something to do......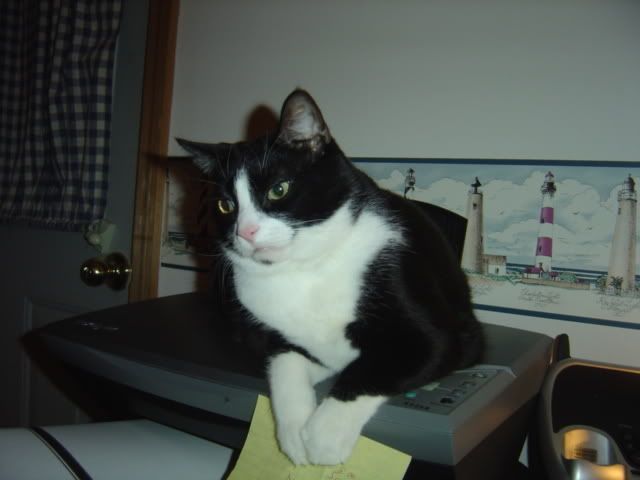 Then she remembered she likes TCS, so headed on over to the puter.....
Who is this sexy thing you have on your desktop Mom?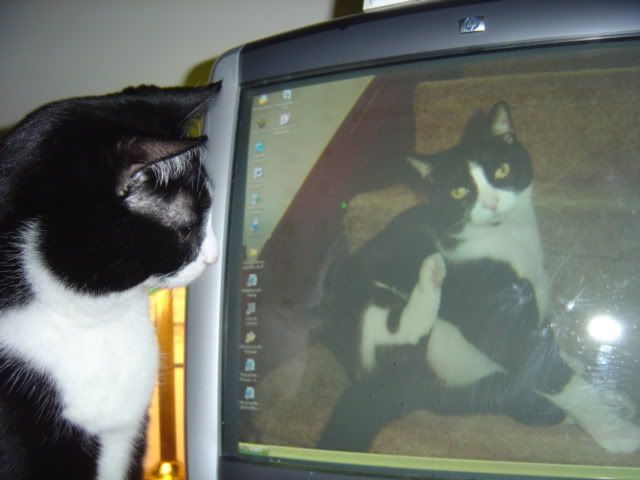 She's hot!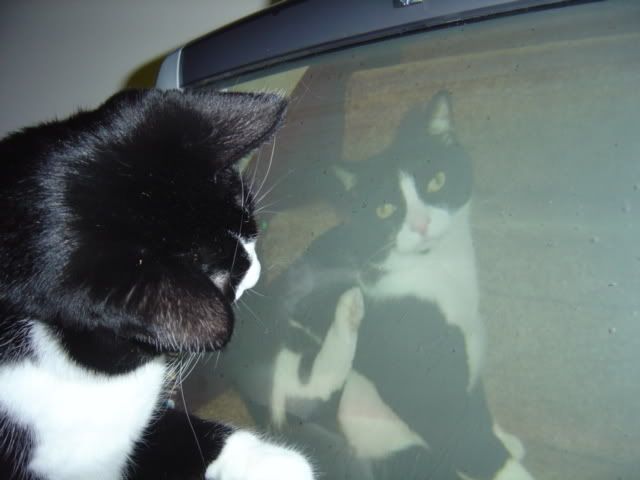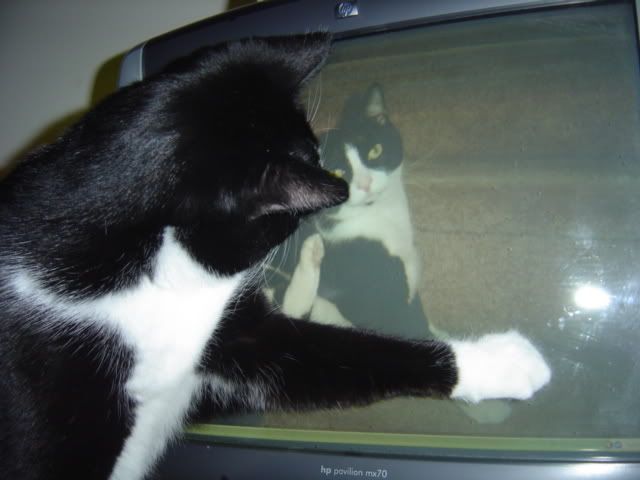 Tiggy decided to push Petals out of the way to see what she was looking at! OH MY, my little brother!! Why didn't you post a pic of me Mom?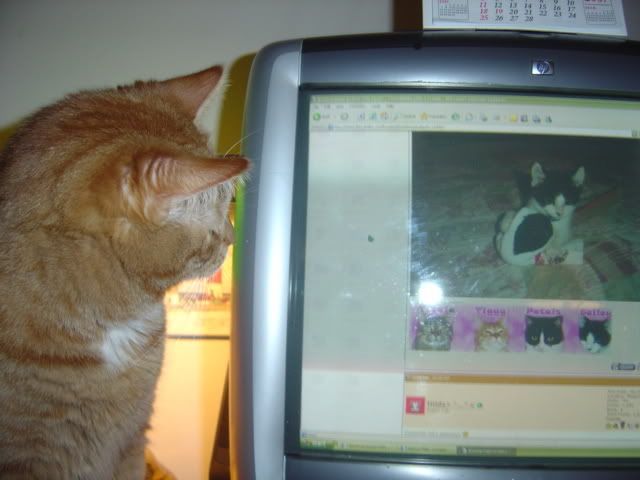 Well, I do see I'm in your siggy at least!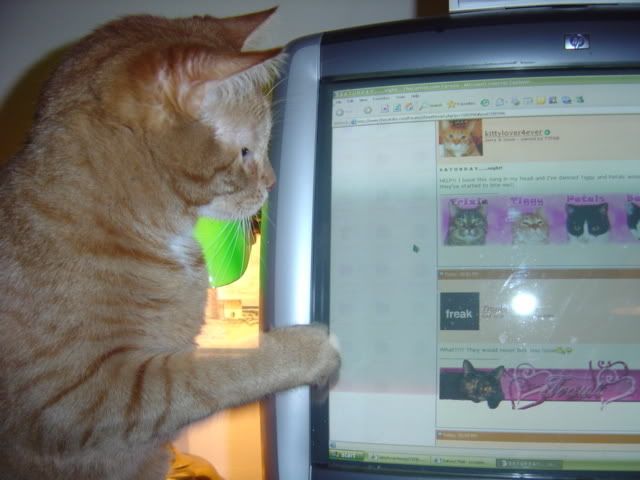 This guy looks like me, but I don't think I'm that cute!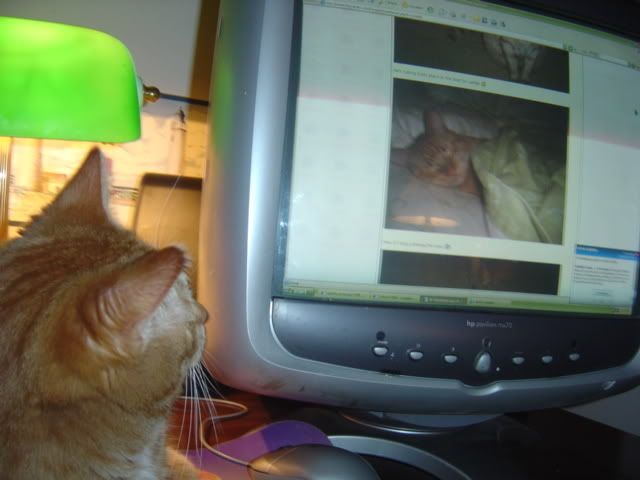 Oh for Petes sake, of all the pics you have to that you can post, you post THIS one of me????