I haven't been here in a loooong time, doubt anyone remembers me, but nonetheless....here are updated pictures with Bellina and the new kitten I just got last Saturday, Gremlin!
I adopted both my cats, the first was from NSAL and her previous name was Gigi (BLEH) and of course that had to go. She now knows her new name well and is a very sweet, obedient cat.
I've had her since May last year. Her age is about 2 and 1/2.
Gremlin was adopted from Liberty Humane Society at a Petsmart. He is roughly six months old and his previous name was Poltergeist!
The name wasn't all that bad but too long to put on a tag! (LOL) The name Gremlin just suddenly popped into my head and boy does it suit him VERY well....the little rascal is sweet but sassy!
Don't let that sweet face fool you...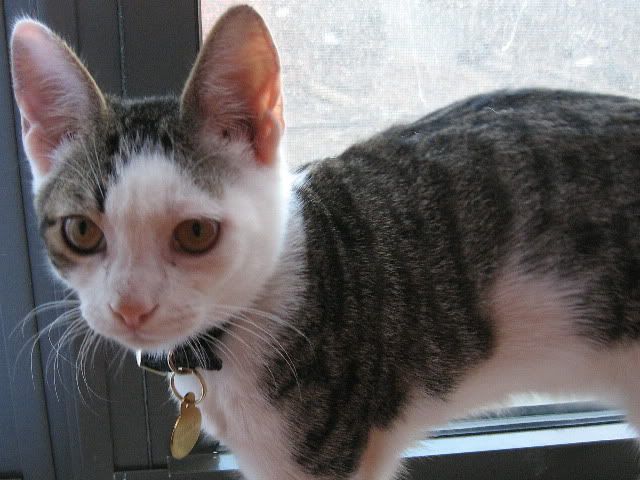 Or even sweet little poses like these...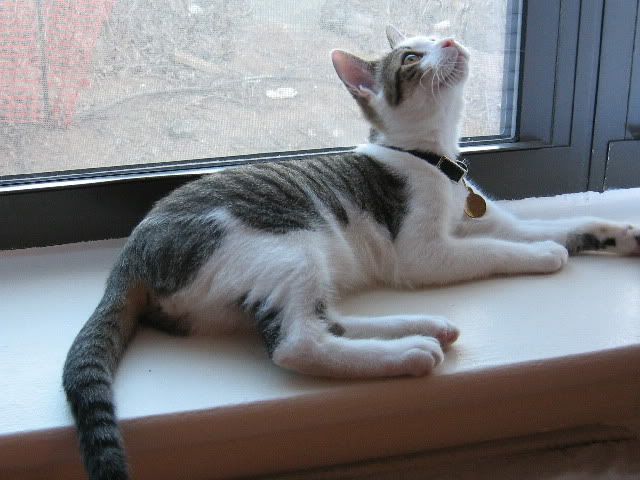 Cause he's an attack cat, not even snakes scare him...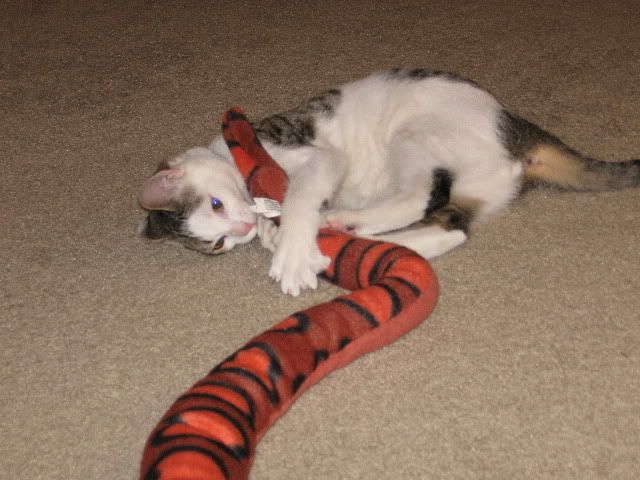 Here he is playing with the squeaking mouse toy. (With Bellina looking spooky in the background. o.o)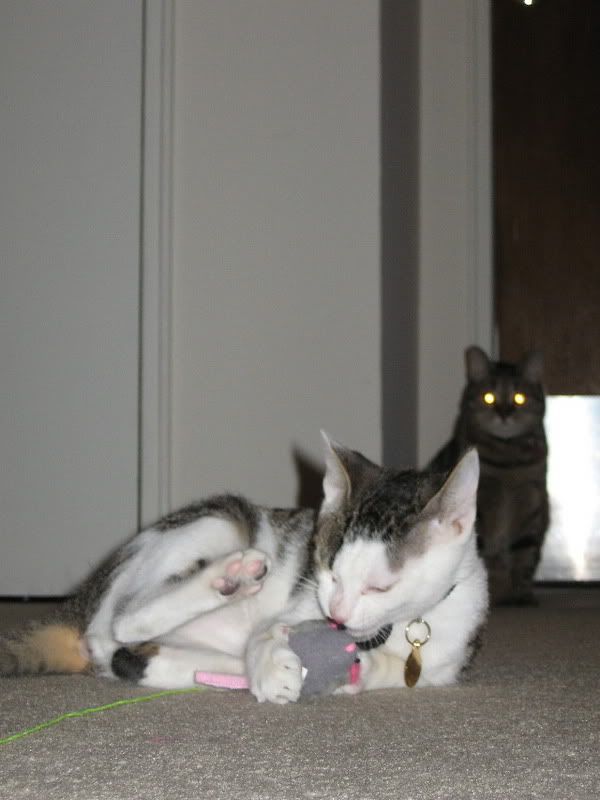 Okay I'll put a few more in another thread so as not to overload this one.