Hi, I'm jen. I'm the proud Meowmy to Jayda and Lola. Jayda is about 2 1/2 - 3 months. Lola is about 1 1/2 months. My roomates also have two cats, Garfield and Salem. Garfield is about 3 or 4, and Salem is around the same age. Well, here's some pics of my babies!
I look forward to talkin to all of ya'll!
Jayda peeking out from the couch!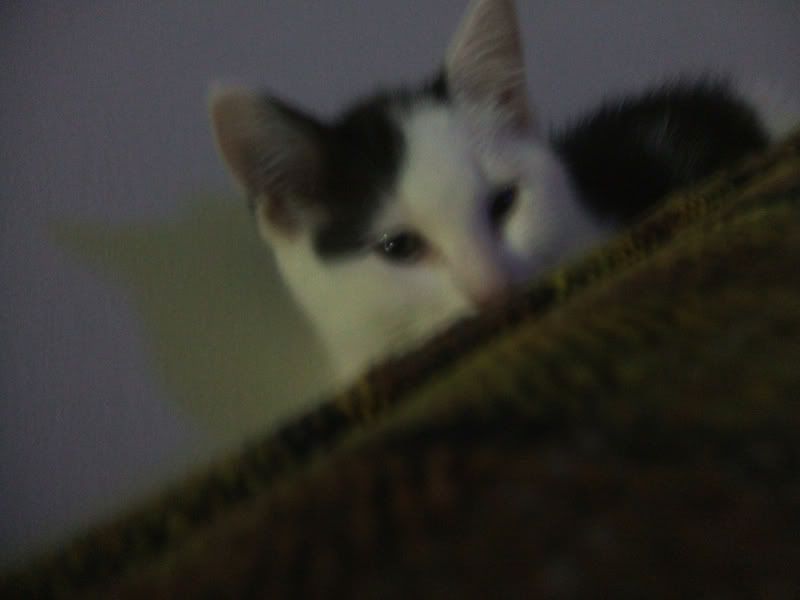 Jayda bein the lil angel she so rarely is!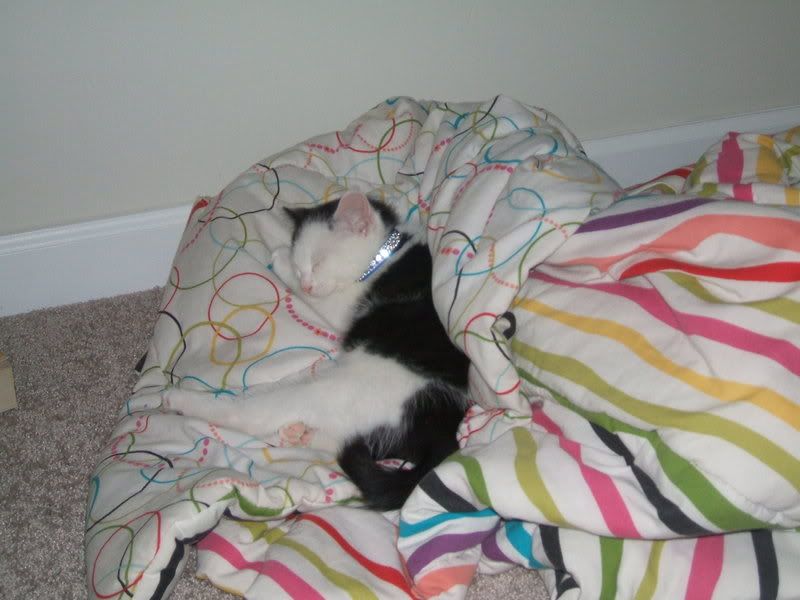 Jayda and Lola figthing over the food dish, when there's TWO to choose from!
Jayda showin her butt!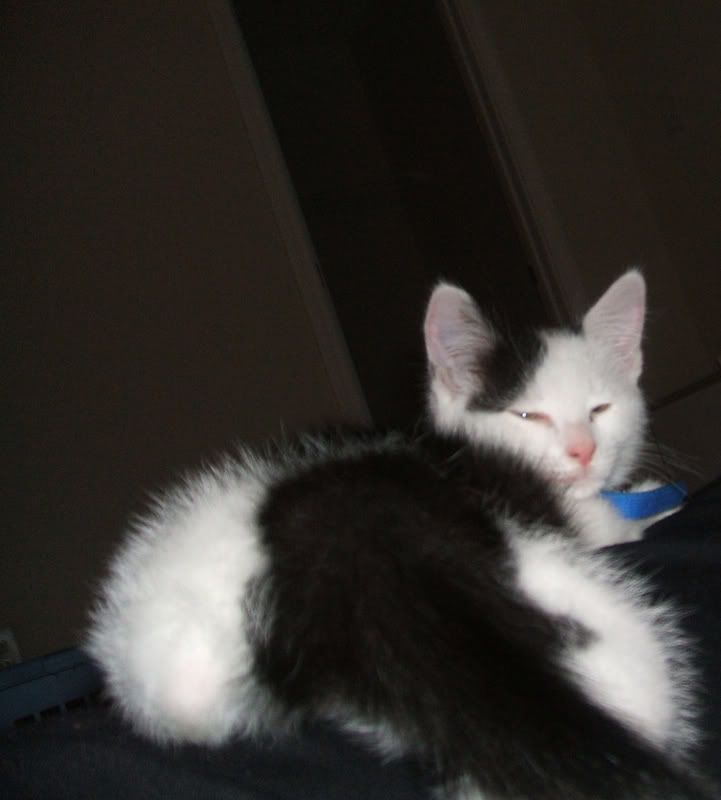 Lola almost asleep.
Lola's pretty little eyes.
More to come later! I still gotta upload some from my camera.